15 Best Restaurants Open for Thanksgiving Dinner Phoenix – 2023
Phoenix is the capital city of Arizona, and it's known for its warm temperatures and bright surroundings with sprawling golf courses, hiking areas and lovely gardens like its famous desert botanical garden. It also has several extravagant cafés, restaurants and spas with nightclubs at midnight that add a lot of thrill to the entire image of the city.
Because of all this, Phoenix remains a city full of wonder and surprise and therefore makes for a perfect destination to celebrate special festivities. Coming this November, it would be great to celebrate Thanksgiving here, as the place will offer you whatever you expect from it.
So if you have decided to come here for Thanksgiving, go through our list of the best restaurants open on Thanksgiving in Phoenix which have a good reputation for serving tasty Thanksgiving-inspired dinner options.
The Best Restaurants for Thanksgiving in Phoenix This Year
1. Ocean 44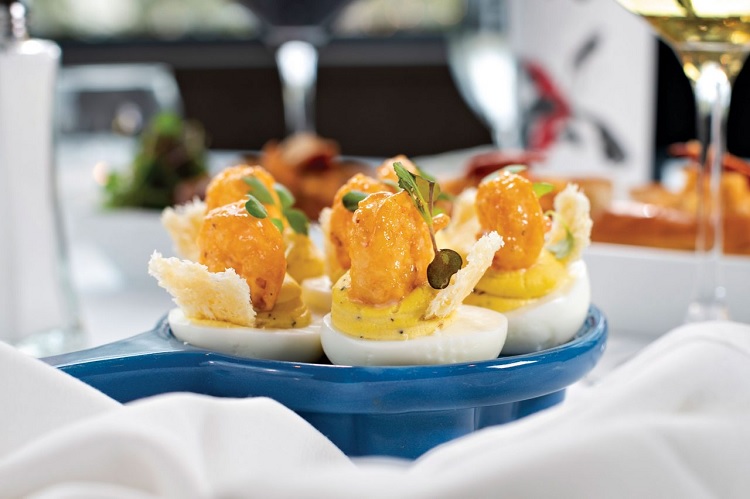 The Ocean 44 is an ideal restaurant if one considers themselves a huge fan of steak or seafood varieties and the absolutely peaceful atmosphere.
The ambience of the restaurant is personal but bright and the enthusiasm of the staff members is something to be appreciated. Not to mention the stylish design of the restaurant, which feels vintage yet classy at the same time.
Its decadent USDA-approved prime steak, shellfish and other seafood choices are worth a try as they come loaded with flavours.
Overall, it's a fantastic blend of everything you can imagine and is considered one of the best restaurants open on Thanksgiving.
Location and Contact
Also See – Places to Eat in Phoenix, AZ
2. The Mission – Old Town Scottsdale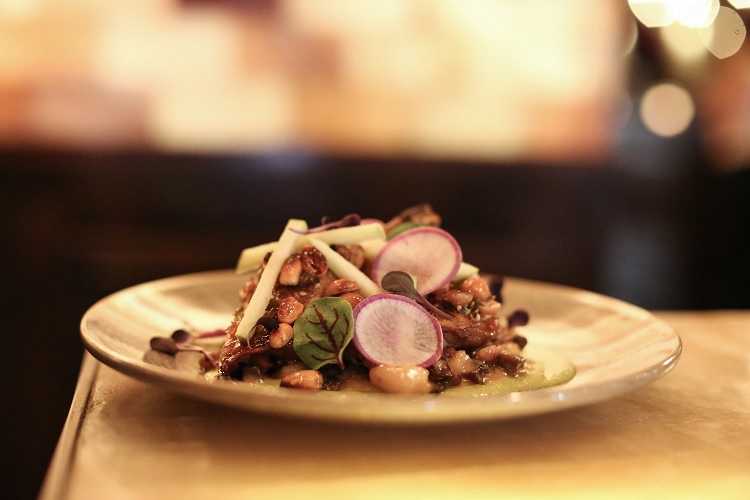 The Mission restaurant embodies what one calls beautiful in every because of its non-traditional atmosphere and tasty Latin cuisine that blends the flavour of Central America, South America, Mexico and Spain with complete excellence.
It's a fabulous choice for those who want to try something experimental and different this Thanksgiving, as the lovable food choices here leave one wanting more.
The restaurant is spearheaded by Chef Matt Carter, who leads a personal team here and provides people with a contemporary twist to his Latin-inspired dishes.
Location and Contact
Also See – Best Mexican Restaurants in Phoenix, AZ
3. Fat Ox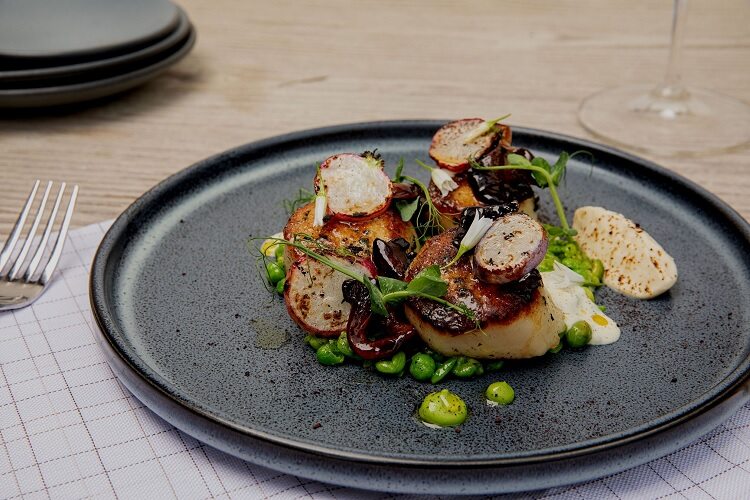 The Fat Ox restaurant is again run by the same Chef of the Mission restaurant, Chef Matt Carter and embodies a stylish sense with graceful dishes as its theme.
It's a spectacular restaurant which specializes in tasty Italian cuisine with original flavours and has its own contemporary spin to them that adds a lot of experimentation to the menu.
In a nutshell, it's one of the nicest Thanksgiving restaurants near me that should definitely not be missed.
Location and Contact
4. Mastro's City Hall Steakhouse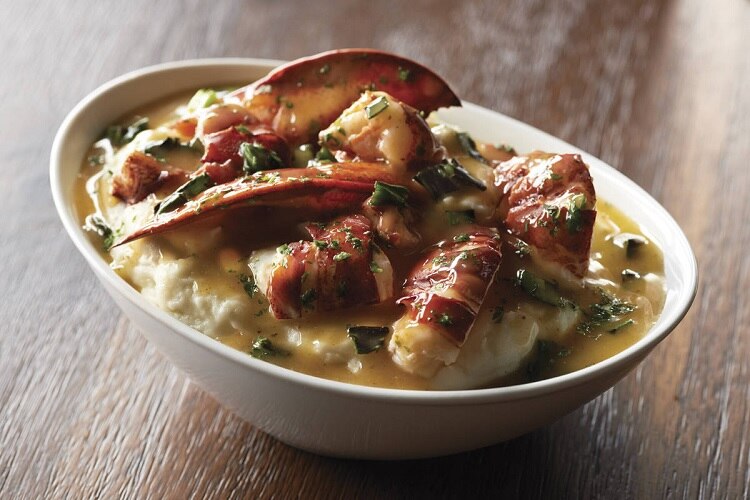 The Mastro's City Hall Steakhouse restaurant is a remarkable place to dine if you have a special place in your heart for steak varieties, as the restaurant makes sure that it delivers people the highest quality of meat with top-notch meals.
One can expect a luxurious service here with their many decadent porterhouse steak varieties, tasty side dishes with free dips like lobster mashed potatoes and delicious creamed corn that defines the entire essence of Thanksgiving.
In every way, the restaurant manages to satisfy its visitors as the food and the ambience here are fancy without any unnecessary expenses.
Location and Contact
5. Hearth'61 at Mountain Shadows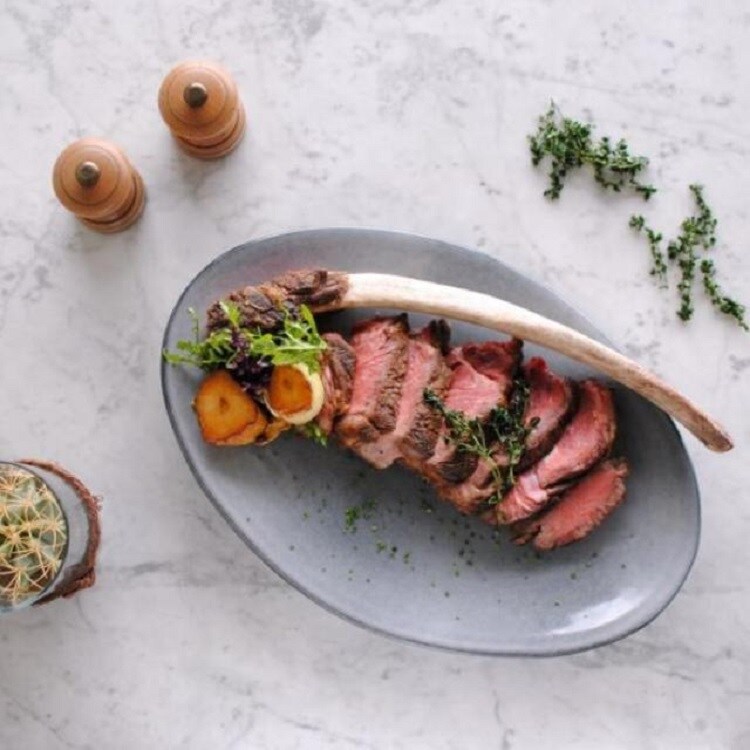 The Hearth'61 at Mountain Shadows restaurant introduces people to tasty mouthwatering seasonal cuisine that gets made in their signature oven and through the genius techniques of the famous Chef de Cuisine Alfred Muro.
The restaurant follows a three-meal course with scrumptious dishes like their slow-roasted to two-wash ranch turkey dinner, braised beef short ribs and squash soup that makes the entire feast quite filling.
Other than that, the price is also reasonable here, which makes the high-quality food and the sophisticated atmosphere pretty worthwhile.
Location and Contact
6. RA Sushi Bar Restaurant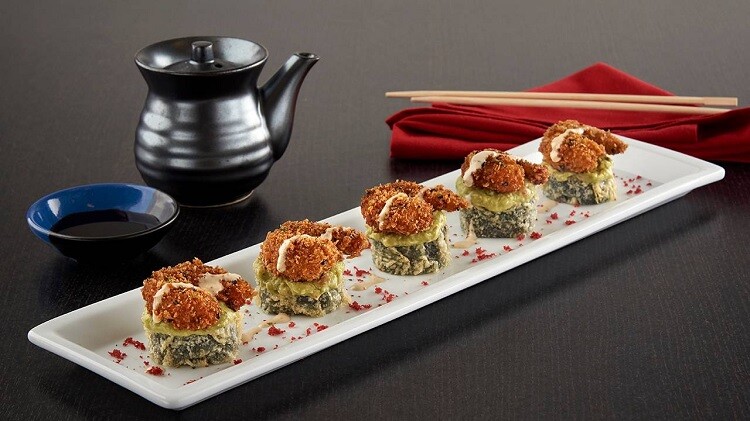 Next on our list is the RA Sushi Bar Restaurant, which is a superb choice to try for Thanksgiving if one wants something light to add unconventional during Thanksgiving.
It goes without a doubt that this restaurant is one of the best restaurants open on Thanksgiving, as its sushi is considered to be one of the best in town that has enamoured not only the local people here but also tourists as well.
It's also known for its takeout services if one has leftovers with them or wants to take something home with them.
So if you are in for something different and delightful, then the RA sushi bar restaurant could always be an excellent option to go for.
Location and Contact
7. Steak 44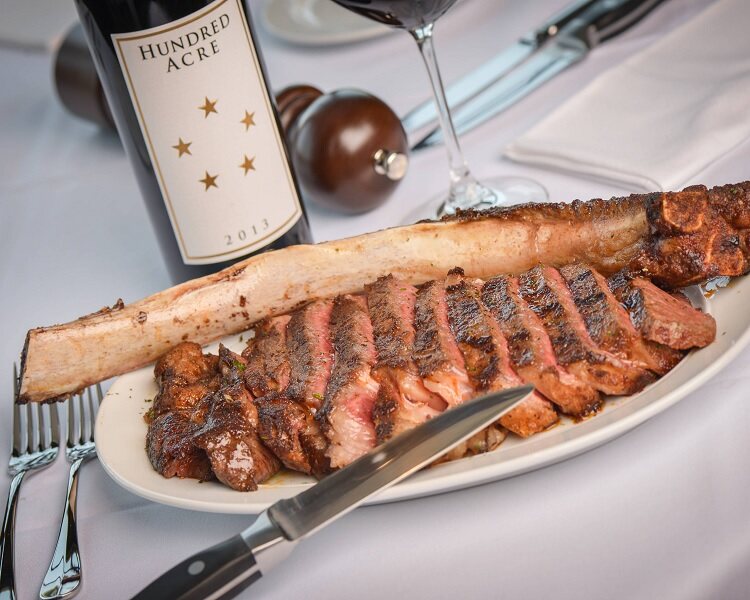 Another steakhouse which has managed to build its reputation as an of the most refined diners open on Thanksgiving in Phoenix is the steak 44 restaurant which has continued to deliver high-quality steaks.
Almost every variety of steak here is flavoursome, and one can easily see why it's one of the most famous steakhouses in the city.
Besides its high-quality steaks and seafood varieties, the restaurant also has an energetic ambience that makes one feel happy and lively.
Location and Contact
8. Feringhee Modern Indian Cuisine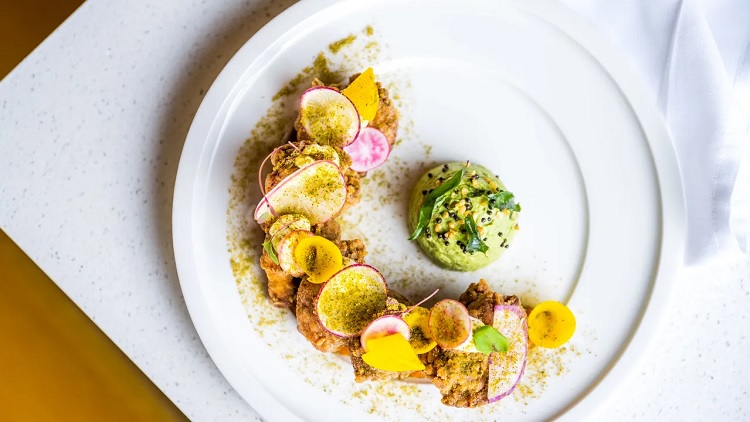 In the mood for Indian food during Thanksgiving? Then the Feringhee Modern Indian Cuisine restaurant would be your personal sanctuary as the restaurant serves people the most decadent varieties of Indian cuisine in the most favourable sense.
The restaurant serves peoples delicious Indian food inside a bright and vibrant setting that comes with various spicy flavours.
It also offers people dinner delivery service so that one can enjoy tasty Indian food in the comfort of their house as it's located a bit far from Central Phoenix, but it is worth the drive too.
So if you ever question yourself about where to eat classic Indian food, then always go for the Feringhee Modern Indian Cuisine restaurant as it will fulfil all your wishes.
Location and Contact
9. Cartwright Sonoran Ranch House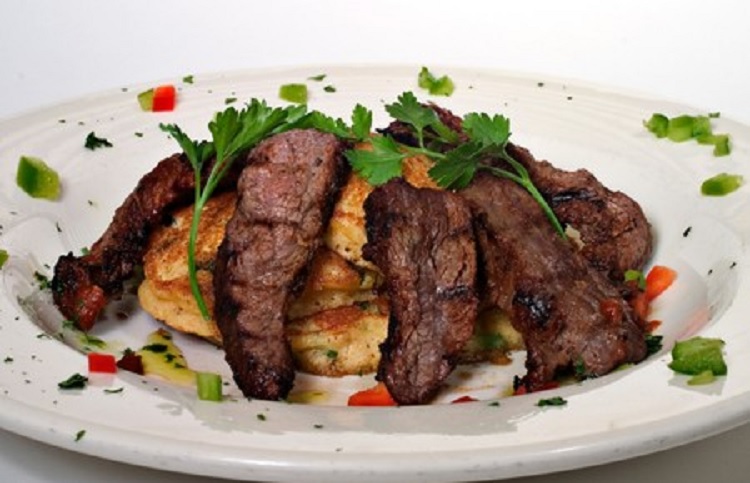 The Cartwright Sonoran Ranch House restaurant is one of the most popular restaurants in Phoenix and always requires a reservation beforehand as the place usually remains packed with people.
One should definitely book their seats in advance here as the place offers a fixed meal course to one visitor.
Also, the menu here is very inclusive, with gluten-free, vegan and vegetarian options that accommodate the wishes of almost every diet-restrictive person.
Location and Contact
10. Renata's Heart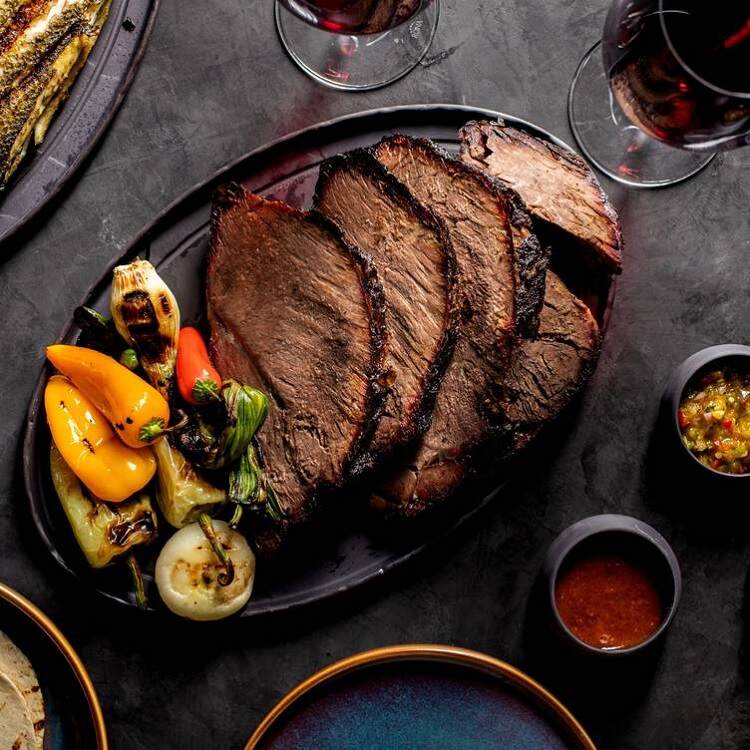 The Renata's Heart restaurant is a distinguished dining destination to stop by, which is full of memories, Mezcal and magic.
It's not just a simple restaurant but is an entirely different place full of enthusiasm, enjoyment and thrill that most youngsters like to visit.
It also remains open till the last minute of midnight so that people can enjoy it here with full zest.
Also, it's not just the ambience which is fabulous here, but the food deserves appreciation as well, with its Latin American cuisine flavours that come in contemporary spins and have stylish presentation details.
Location and Contact
11. Bourbon & Bones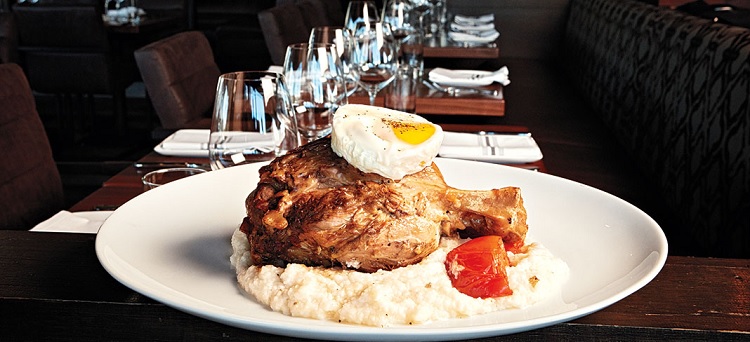 The Bourbon & Bones restaurant is not just a simple diner but is also a bar and a chophouse that has a comfy vibe to it and is excellent for unfolding all untold stories through reunions or family gatherings.
One can expect some unique steak varieties here with delicious pies as Thanksgiving favourites that are hand cut and have the tenderest texture to them.
We know that you'll end up loving this restaurant as it excels pretty much in every area in that you would want a restaurant to perform well.
Location and Contact
12. STK – Scottsdale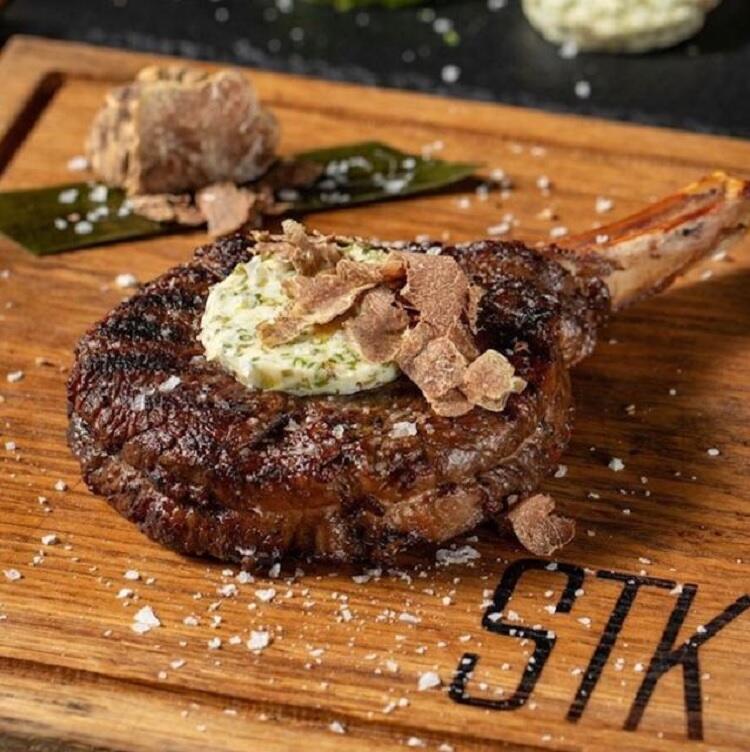 The STK restaurant at Scottsdale is a superb choice to go for during Thanksgiving, as the Thanksgiving special menu here with the usual steak varieties is worth checking out.
The menu here is vast, and the quality here is impressive as a lot of attention is paid to its culinary techniques.
It's also a safe option for almost anyone who is a bit hesitant about which steakhouse to pick, and we promise you that it will give you an enjoyable ride.
Location and Contact
13. Cobre Kitchen + Cocktails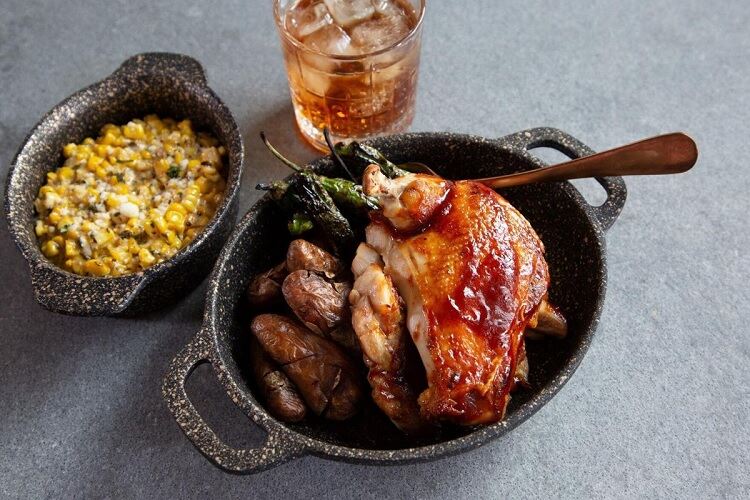 The Cobre Kitchen + Cocktails restaurant make sure that it follows a healthy mindset while making its dishes by only using locally sourced ingredients, which has made it one of the most beloved spots to visit during Thanksgiving in Phoenix.
As all the food here is prepared with organic ingredients, the quality here is exceptional, no matter if it comes to Thanksgiving staples or drinks like cocktails.
Also, don't forget to pair your dishes with their many colourful cocktails, which carry a refreshing flavour to them.
Location and Contact
14. Blue Hound Kitchen & Cocktails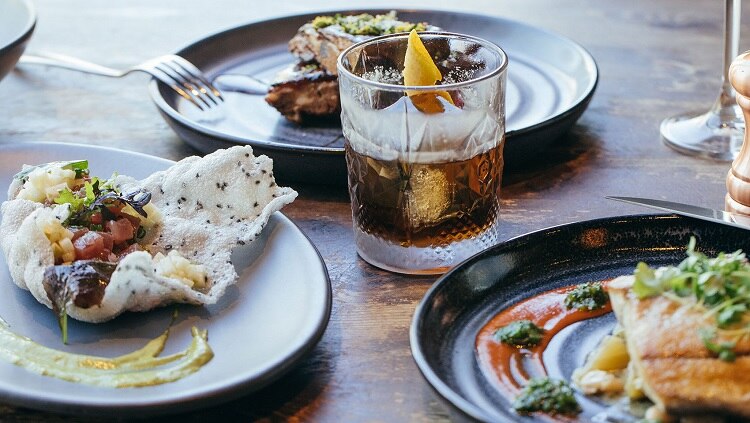 The Blue Hound Kitchen & Cocktails restaurant is another excellent pick on our list of the best restaurants open on Thanksgiving in Phoenix, as the diner not only has tasty Thanksgiving dinner options but also has a laid-back and upscale atmosphere as well.
The restaurant makes sure that it exceptionally blends both contemporary cooking with seasonal ingredients to create fascinating dishes that one can ever think of that taste familiar but is somehow exotic.
Its unique dishes, as well as ingenious techniques, have made it one of the most popular food destinations to visit in Phoenix.
Location and Contact
15. Top of the Rock Restaurant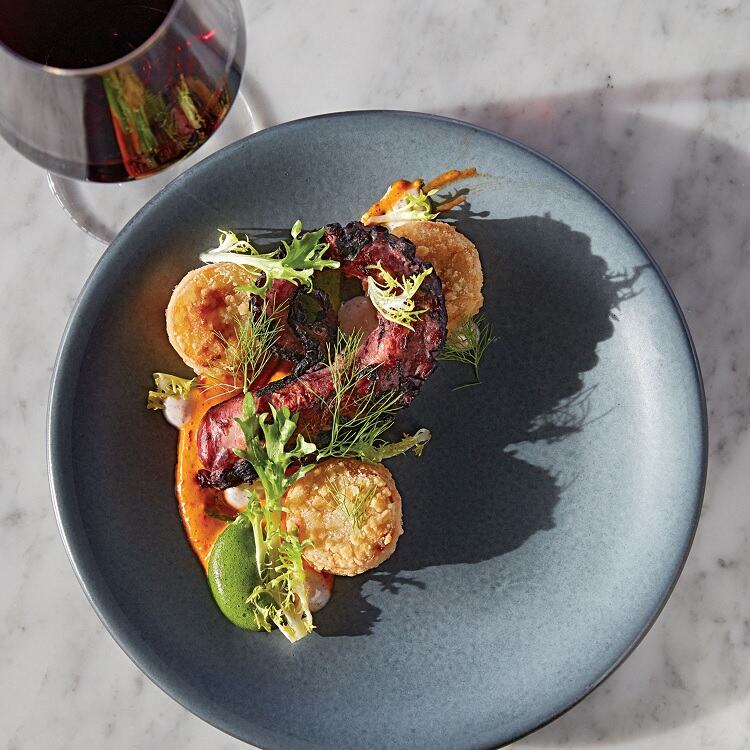 The Top of the Rock Restaurant restaurant is as cool as its name and is tucked inside the Marriott Phoenix Resort Tempe and creates modern dishes that are made from seasonal and local ingredients with tantalizing flavours.
Its cocktails and drinks are the biggest showstoppers here, as they come with several mixes and have an extensive curated wine list.
It's phenomenal as a late-night restaurant that delivers snacks even at the last minute and offers people a farm-to-table dining experience with surreal, relaxed, vivid and flavorful dishes.
Also, the dazzling panoramic views of the breathtaking valley of the sun make the entire experience worth encountering.
Location and Contact
Final Thoughts
As Phoenix is one of the largest cities in Arizona, it displays its own charm through its intricately designed resorts, cafés and restaurants with beautiful views of the stretching grounds and a friendly crowd.
It's a fabulous city for any festivity, be it for Christmas or Thanksgiving, as it enjoys such holidays with complete fulfilment and makes sure that everyone gets the best time.
Therefore, for Thanksgiving, make sure that you have taken a look at our list of the best restaurants open on Thanksgiving in Phoenix, which is known for serving excellent Thanksgiving-inspired dinner options.
In that way, things will become much easier for you. Bon appétit!