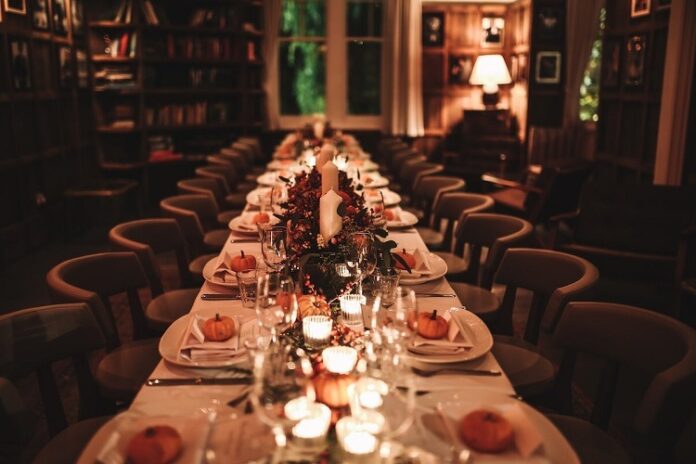 Waikiki, a bustling paradise with its serene beaches and towering palm trees has long been the heart of Hawaiian hospitality. A place where the spirit of 'Aloha' resonates in every gentle breeze and the melodies of the ukelele.
When the calendar pages flip to reveal the festive season, there's a unique blend of traditional Hawaiian warmth with the comforting essence of Thanksgiving.
For both residents and visitors, the quest often arises: Where should one go to partake in a Thanksgiving dinner that does justice to both the occasion and the iconic Waikiki backdrop? The answer lies in an array of eateries that don't just offer a meal, but an unforgettable experience.
From regional Hawaiian delights to tantalizing international fusions, here's a handpicked guide to the most recommended Thanksgiving spots in Waikiki.
Each one promises not just a culinary journey but also a celebration of the gratitude and togetherness that defines Thanksgiving.
Best restaurants in Hawaii for Thanksgiving this year
1. Diamond Head Lū'au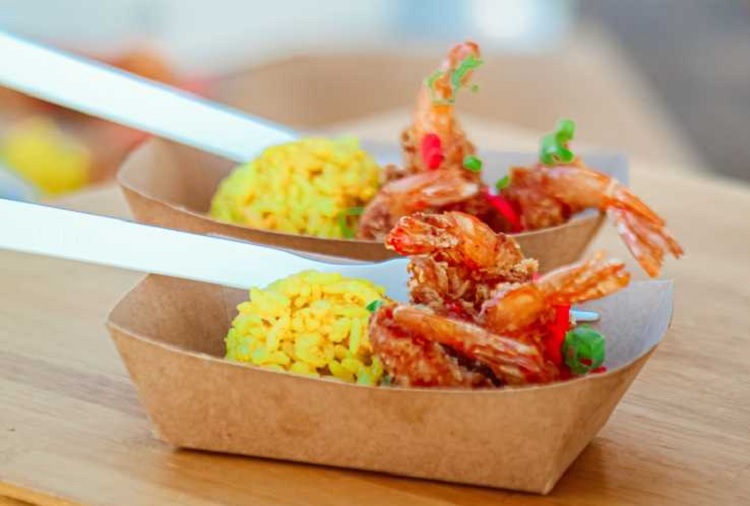 Why it is a must visit:
Imagine combining the rich traditions of a Hawaiian Luau with the cozy essence of Thanksgiving! Diamond Head Lū'au offers just that – an experience that's unlike any other in Hawaii.
Here, the traditional turkey dinner gets a tropical twist. With a collaboration that includes top-notch eateries like Nico's at Pier 38 and Tiki's Waikiki, guests are in for a culinary journey.
Each dish brings out the true essence of the islands, making it a perfect place for a Thanksgiving dinner in Hawaii. And there's more!
The ambiance is amplified with live music from the band, fun on-stage hula lessons, and thrilling performances that celebrate Polynesian culture.
Plus, your Luau ticket also lets you explore the wonders of the Waikiki Aquarium for free (valid for 14 days after your visit). It's not just a meal; it's a memory in the making.
Location and Contact
2. TBD Hawaii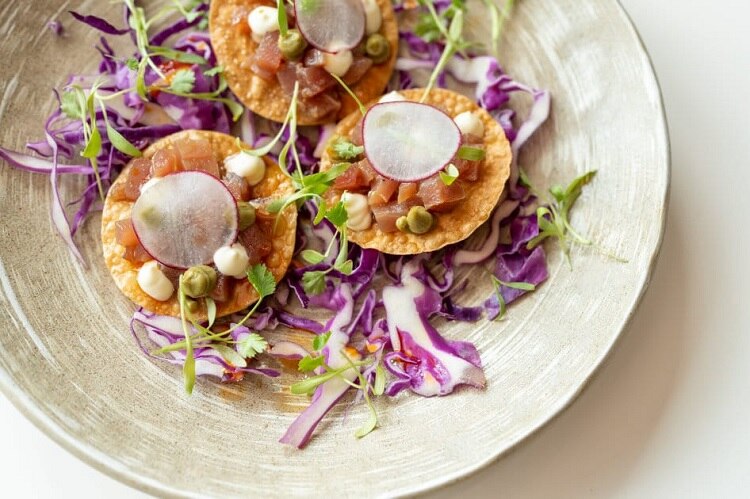 Why it is a must visit:
Tucked away at the Lotus Honolulu Hotel, TBD Hawaii is where innovation meets tradition. It's a place that keeps you guessing, with its ever-evolving and playful approach to dining.
Being a pop-up concept, it's always full of surprises! The dishes here are crafted with love, blending local ingredients with pan-pacific flavors.
The Bar + Lounge Menu is a delightful array of bold tastes, all set against the stunning backdrop of the iconic Diamond Head.
It's an open-air dining wonderland, where every bite is a celebration of Hawaii's rich culinary tapestry. If you're looking for a unique Thanksgiving dinner in Hawaii, this is the spot to be.
Location and Contact
3. Merriman's Honolulu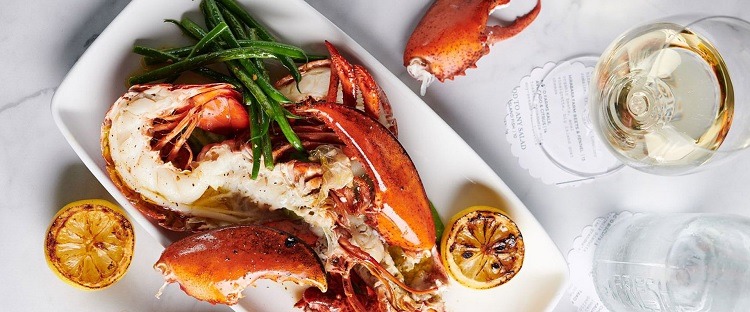 Why it is a must visit:
Merriman's is more than just a restaurant – it's a movement. With a dream that sprouted thirty years ago, Chef Peter Merriman has revolutionized the culinary scene in Hawaii.
Back in the day, the idea of locally grown tomatoes, sweet corn, or tender lettuce in Hawaii seemed far-fetched. But Merriman's changed that.
Here, the commitment to local agriculture and the bountiful voLocation: Contact:anic soils of Hawaii is evident in every dish.
Expect farm-fresh ingredients, mouth-watering flavors, and a dining experience that tells the story of a more sustainable, healthier Hawaii.
Location and Contact
4. 100 Sails Restaurant & Bar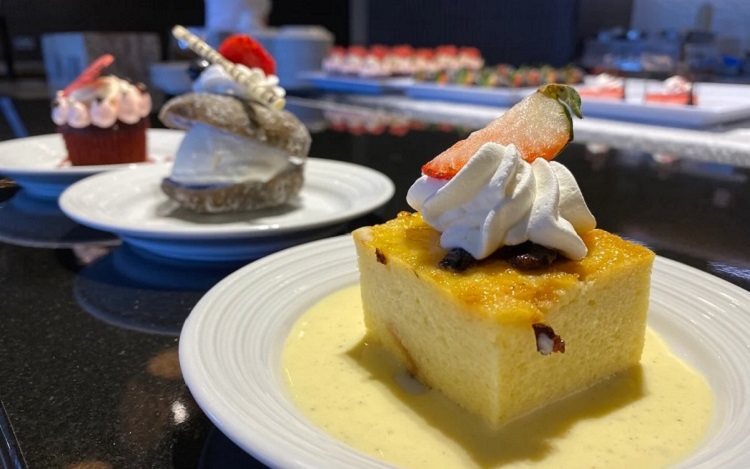 Why it is a must visit:
Nestled in Prince Waikiki, 100 Sails Restaurant & Bar isn't just about food – it's about a journey that sails through the vibrant flavors of the island.
With a name that pays homage to seafarers and sailing, this restaurant offers unbeatable ocean views, particularly during sunset.
Its modern design, combined with touches of Hawaiian culture, makes every meal special. Whether you're craving island cuisine or something more global, their menu is sure to impress.
A Thanksgiving dinner here is bound to be an unforgettable feast with a view.
Location and Contact
5. Pagoda Floating Restaurant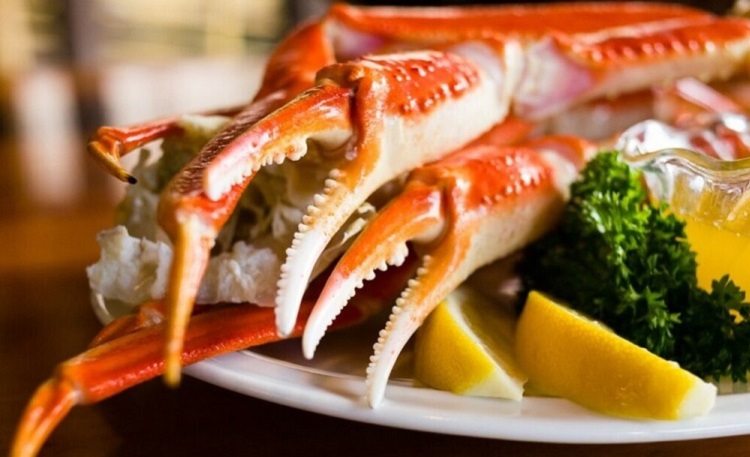 Why it is a must visit:
It's where culinary delights meet the enchanting beauty of Hawaii. Pagoda Floating Restaurant is an escape into a world of flavors and visual wonders.
Before you even sit down to eat, you're captivated by the dancing koi, soothing waterfalls, and serene gardens. And when you do settle in, a plethora of choices awaits.
From fresh Island sashimi to succulent prime rib and scrumptious snow crab legs, it's a gastronomic adventure.
Whether you opt for their cozy indoors or the picturesque outdoor tea houses, it's more than just a meal – it's an experience. Celebrate your Thanksgiving here, and let the island magic envelop you.
Location and Contact
6. House Without A Key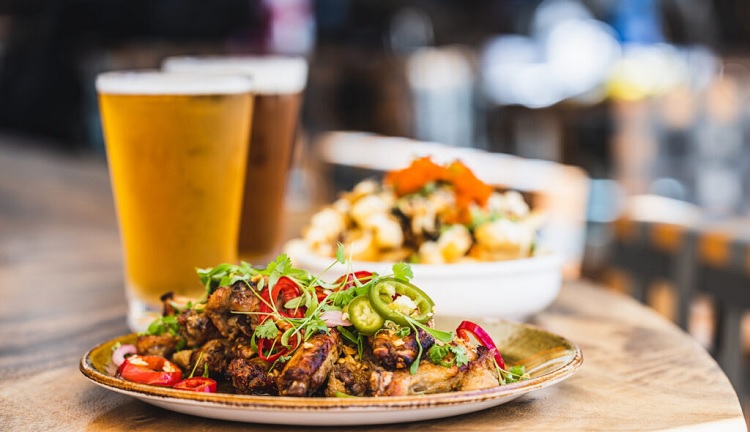 Why it is a must visit:
Step into a page from history at House Without A Key. Immortalized in literature, this is more than a restaurant – it's a glimpse into Hawaii's storied past, set amidst the idyllic charm of Halekulani.
Though they're pausing their regular meal services for now, the magic of their cocktail hour endures.
Imagine sipping a delectable drink under the shade of a century-old Kiawe tree, with the melodies of Hawaiian music setting the mood. It's a local tradition not to be missed, especially during Thanksgiving.
Location and Contact
7. Ruth's Chris Steak House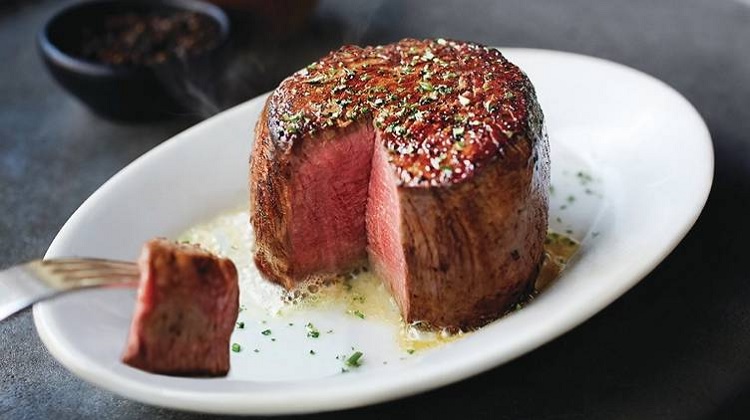 Why it is a must visit:
When you're in the mood for a steak that isn't just good but is exceptional, Ruth's Chris Steak House should be at the top of your list of places to eat in Hawaii.
A symphony of sizzle awaits you here. They specialize in aged USDA Prime steaks that are broiled to perfection and served on blazing-hot plates, ensuring every bite remains as tantalizingly hot as the first.
Their dedication to fine dining is evident in every juicy morsel. For those craving a traditional, hearty Thanksgiving dinner, this place is a top pick.
Location and Contact
8. Margotto Hawaii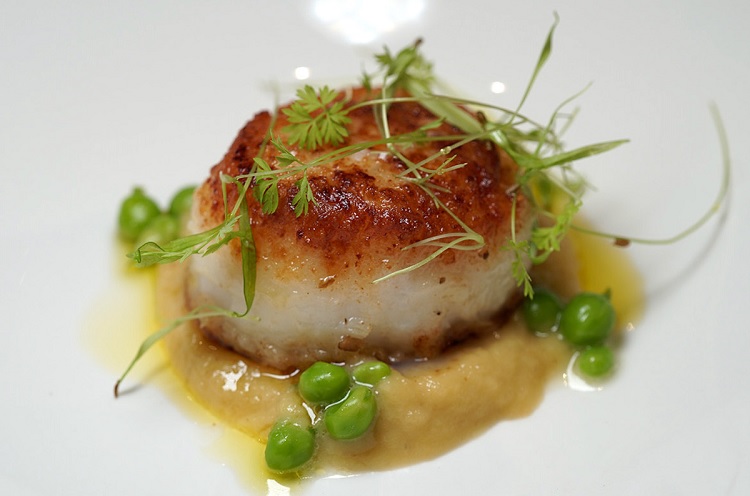 Why it is a must visit:
Margotto isn't just a restaurant – it's an award-winning culinary institution that promises an unforgettable dining experience, making it a prime destination for Thanksgiving dinner delivery or takeout.
Trained under Japan's acclaimed Chef Mr. Kanda, Chef Kenta Kayama brings unmatched expertise to the table.
At Margotto, the unique fusion of French and Japanese cuisines is elevated with the rich flavor of truffles sourced from around the world.
Whether it's the coveted Italian Alba white truffle or the aromatic French Perigord black truffle, every dish is a testament to culinary artistry.
The restaurant's collaboration with Hawaii's premier sommelier ensures an exquisite wine pairing, enhancing the dining experience. In a word? Divine.
Location and Contact
9. Nico's Pier 38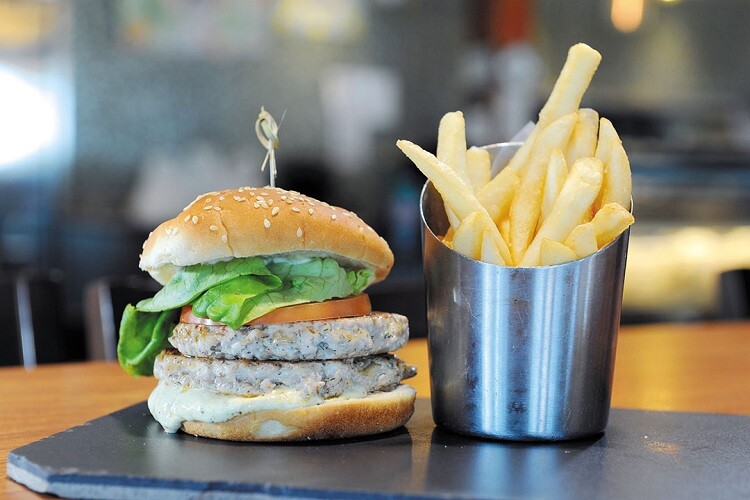 Why it is a must visit:
Perched by the pier, Nico's offers not just a meal, but an experience. It's where the ocean's bounty meets culinary artistry, all set against the backdrop of Honolulu's harbor.
Being neighbors with the fish auction has its perks! At Nico's, the promise is not just fresh fish, but the freshest.
Whether it's the day's catch served as a gourmet plate lunch or the tantalizing offerings from their poke bar, seafood lovers are in for a treat.
By night, the harbor lights up, and with a full bar at your service, the ambiance becomes magical. If a seafood Thanksgiving dinner is on your mind, Nico's is the place to be.
Location and Contact
10. Tommy Bahama Restaurant | Bar | Store – Waikiki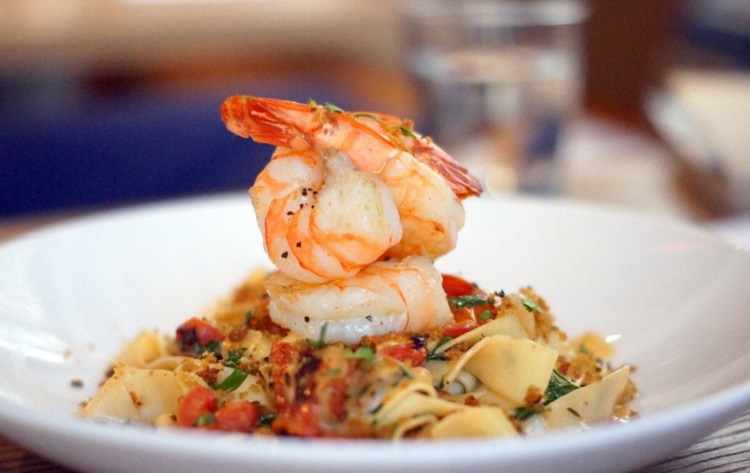 Why it is a must visit:
Three floors of tropical wonder await you at Tommy Bahama's. This isn't just a restaurant; it's a tropical haven right in the heart of Waikiki.
The farm-to-table philosophy shines through in every dish served here. Fresh, local, and delicious, the culinary creations promise to delight.
But it's not just about the food. The living wall, the rooftop with its soft sand and cozy fire pit, and the mesmerizing views of Honolulu elevate the dining experience.
A feast for both the palate and the soul, this is an ideal spot for those looking to celebrate Thanksgiving with a tropical twist.
Location and Contact
11. Eating House 1849 – Waikiki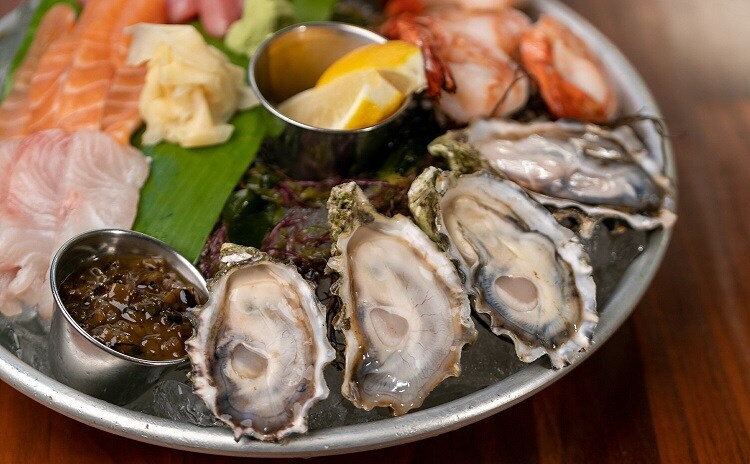 Why it is a must visit:
If you want to journey back in time and embrace Hawaii's culinary past, then Eating House 1849 is your stop. With an ambiance reminiscent of an old plantation town, this place celebrates Hawaii's deep-rooted food history.
Chef Roy Yamaguchi, a name synonymous with culinary excellence, ensures that the menu is a fusion of past and present.
Imagine tasting dishes that are inspired by the pioneers of Hawaiian dining but given a contemporary touch. This Thanksgiving, honor the tradition and innovation of Hawaiian cuisine in one delightful place.
Location and Contact
12. Moku Kitchen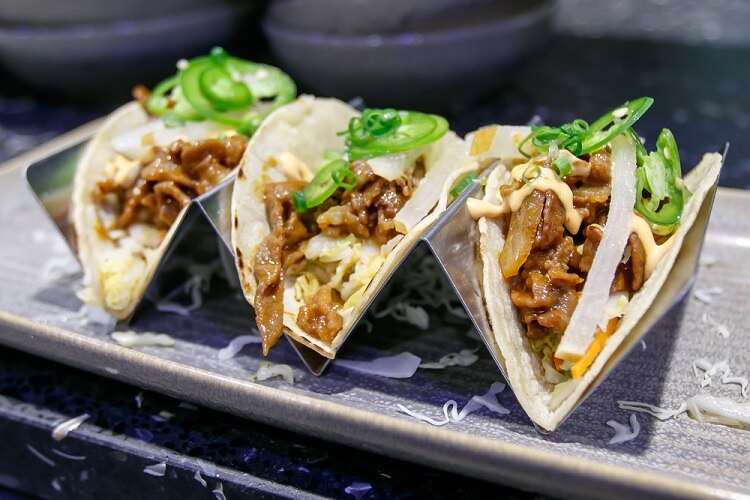 Why it is a must visit:
Amidst the artistic vibes of Kaka'ako, Moku Kitchen stands out as a blend of Hawaii's rustic countryside heritage and the buzz of urban Honolulu.
The ethos here is clear – celebrate local. From craft beers to wines, every sip tells a story of Hawaii. And the food? A testament to the rich farming and ranching legacy of the islands.
Not to forget, their renowned Monkeypod Mai Tai, which promises to be a star at any Thanksgiving gathering. Feel the pulse of Honolulu while relishing dishes that sing praises of Hawaii's heartland.
Location and Contact
13. Plumeria Beach House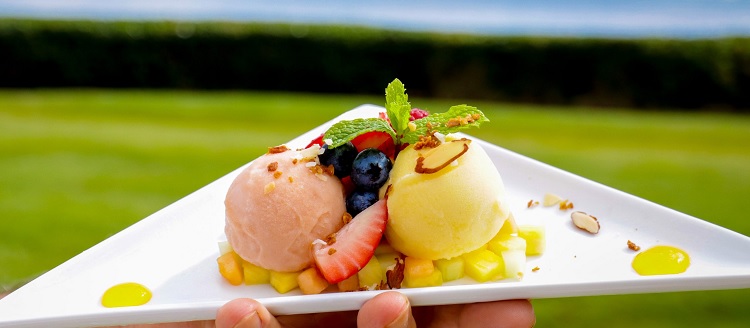 Why it is a must visit:
What's better than dining beachfront? Plumeria Beach House offers you this dreamy setting right at the famed Kahala Hotel & Resort. Open spaces, gentle breezes, and the sight of the endless ocean make it a heavenly spot.
Michelin-starred expertise meets local flavors under the guidance of Executive Chef Jonathan Mizukami. Each dish is a tribute to Hawaiian produce, especially the ocean's treasures.
Their bar, now open in the afternoons, ensures that your Thanksgiving becomes a day-long celebration of food, drinks, and the Aloha spirit.
Location and Contact
14. Kirin Restaurant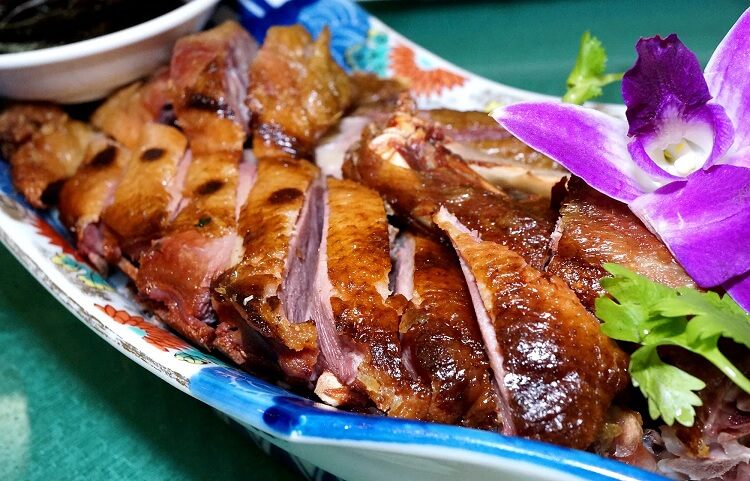 Why it is a must visit:
Nestled in the bustling heart of Waikiki, Kirin Restaurant is a beacon of Chinese culinary delight. Not only is it a top pick by ZAGAT, but it's also frequented by famous faces from Japan.
With dishes like Taishan Crab, House Spare Ribs, and Peking Duck, it's no wonder this spot is loved by locals and visitors alike. The talented chefs, hailing from China, bring an authentic touch to every bite.
Whether you're planning a grand gathering or an intimate dinner, Kirin's vast space and private VIP rooms have got you covered. And, all at a price that won't break the bank!
Location and Contact
15. Hy's Steak House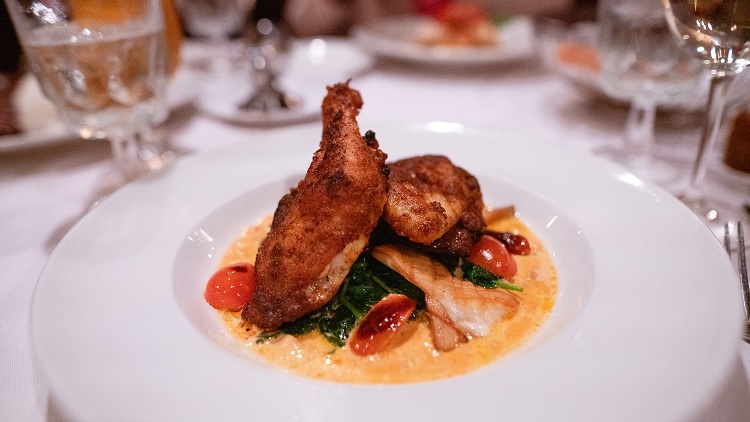 Why it is a must visit:
Hy's Steak House is more than just a restaurant; it's a Waikiki dining tradition. The moment you step in, you're greeted with grace, elegance, and a legacy that spans over 45 years.
If sizzling, tender steaks are your thing, you're in for a treat! Their 'USDA Prime Beef' is seasoned, aged, and cooked over Hawaiian Kiawe wood, filling the room with a mouthwatering aroma.
Not in the mood to dine in? They've got you with their Prime Butcher Shop & Market for on-the-go delights.
Location and Contact
16. Infused Soul Catering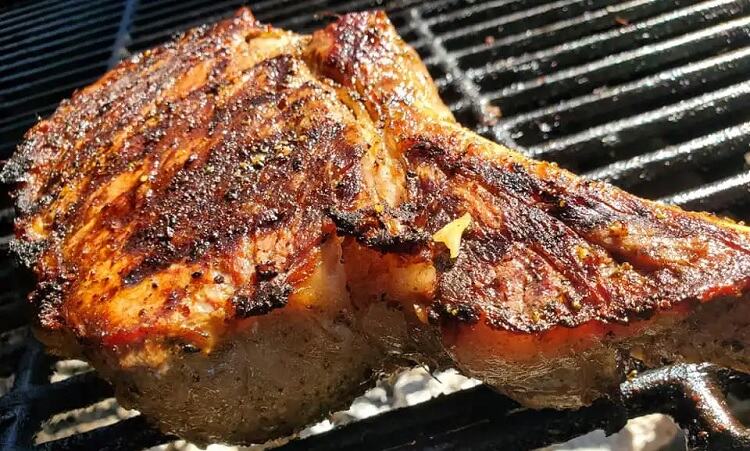 Why it is a must visit:
Hidden gems have a charm of their own, and Infused Soul Catering is one such treasure in Waikiki. It's not just a place to eat; it's a culinary experience waiting to unfold.
This isn't your typical eatery; it's where diverse culinary worlds collide. Every dish is a story of cultures and cuisines melting into one.
Whether you're curious about their dine-in cafe services, private catering, or the magic of their chef services, each visit promises something new and delicious.
Location and Contact
17. Hula Grill Waikiki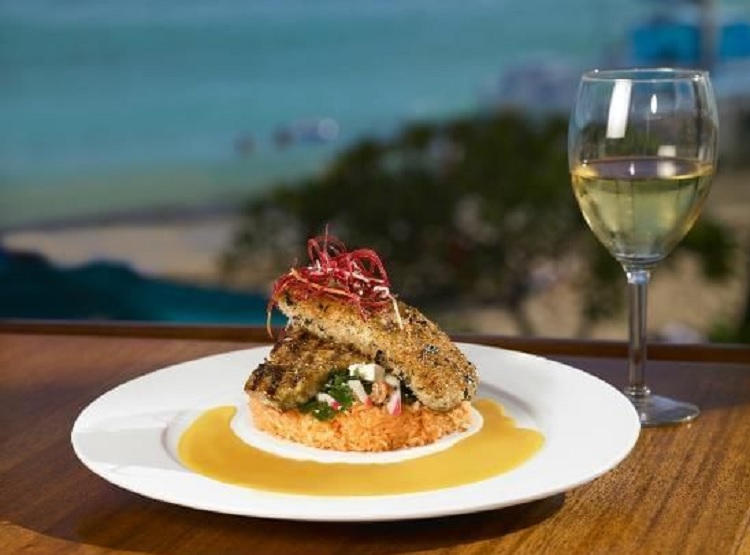 Why it is a must visit:
Hawaii Regional Cuisine is not just a gastronomic delight but a reflection of Hawaii's history, culture, and essence.
The Hula Grill Waikiki, spearheaded by Peter Merriman, one of the 12 chefs who pioneered the concept, immerses guests in an authentically Hawaiian dining experience, complete with local produce and age-old culinary techniques.
While "fresh" and "local" are the cornerstones of their culinary philosophy, the true charm lies in blending Hawaii's farms and ranches' products with innovation and passion.
Dive into dishes that are not just meals but stories of the Aloha State's rich heritage.
Location and Contact
18. Kahai Street Kitchen

Why it is a must visit:
Started as a humble catering venture in Kalihi in 2006, Kahai Street Kitchen has since blossomed into a haven for unique dishes that are hard to find elsewhere.
But it's not just the taste that keeps customers coming back; it's the impeccable service, fast turnaround, and attention to detail.
From daily specials to cherished local favorites, everything screams creativity and perfection. The team's commitment to local products, consistent quality, and strict hygiene protocols ensures every bite is delicious and safe.
With 17 years under their belt, it's no wonder they're a trusted choice for all occasions.
Location and Contact
19. M A C 24/7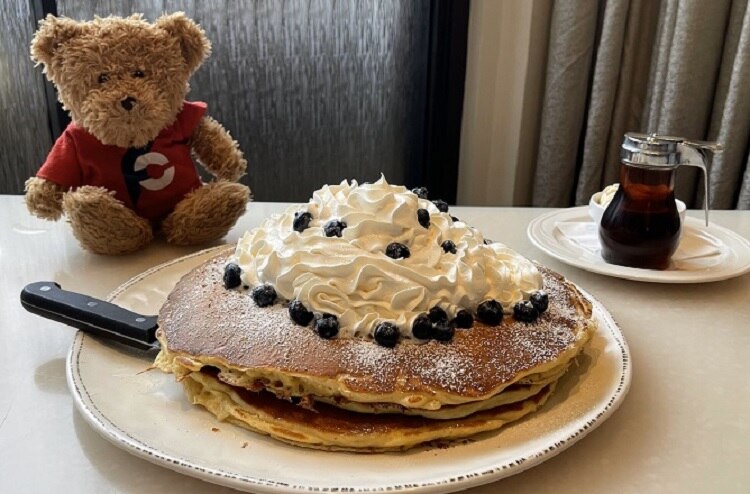 Why it is a must visit:
For those with a hearty appetite and a love for challenges, M.A.C. 24/7 beckons. After all, not every restaurant can claim to have a dish that bested Adam Richman from Man v. Food!
The "M.A.C. Daddy Pancake Challenge" is not for the faint-hearted. Three 14″ pancakes in ninety minutes is a mountain to climb, and few have conquered it.
However, if that's too daring for you, fret not! The famous pancakes, which have won the hearts of many, come in more manageable sizes too.
Location and Contact
Conclusion
As the sun sets over the horizon and the hues of twilight bathe Waikiki's shores, it's a poignant reminder of the transient yet beautiful nature of moments.
Thanksgiving, a day of gratitude and unity, is best spent in places that echo with memories and fill our hearts with joy.
The restaurants listed above aren't just establishments; they are legacies, tales, and guardians of Waikiki's vibrant soul. Each place offers a unique symphony of flavors, tradition, and love.
As you gather around the table this year, may you be surrounded by loved ones, cherish the stories of old, create new memories, and let the spirit of Thanksgiving in Waikiki envelop you.
Here's to shared laughter, gratitude in every bite, and the timeless beauty of Waikiki. Happy Thanksgiving!