15 Best Restaurants Open for Thanksgiving Dinner San Francisco – 2023
Thanksgiving is synonymous with over-eating, and who can argue with that? Not even one American can resist a delicious thanksgiving meal; however, they might not be too thrilled by the idea of cooking it on their own. So, don't worry; we've got you covered with this list of Thanksgiving Restaurants San Francisco from where you can order scrumptious meals. 

Some of these restaurants also accept last minute take out orders, but try to order on time and don't forget to make a reservation because it's rush hour at these places during the holidays. The list below comprises restaurants that you visit any time of the day, even those specifically serving dinner.
Thanksgiving Restaurants San Francisco Near Me
This Thanksgiving, you don't need to think about where to eat or search for "the best restaurants near me" anymore because you'll find everything that you'll need right here. Let's take a look at all the dining/takeout restaurants that offer traditional as well as modern meals for the holidays, and are open the entire day.
1. Brenda's French Soul Food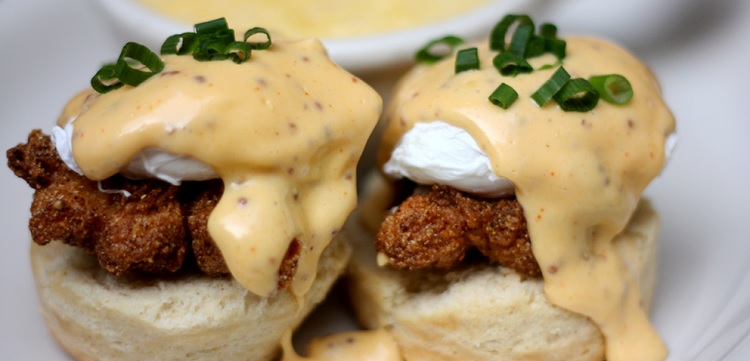 Why it's a must-visit?
Brenda's relaxing and wholesome atmosphere is the kind of vibe we're looking for during Thanksgiving. With live music in the background, you'd soon find yourself in a happy holiday mood. Their gorgeous interior decor would leave you stunned, and their service is quite quick. You can visit them anytime from 8 a.m to 8 p.m.
Chef's Choice
You're in for an excellent time here at this restaurant because of its authentic southern touch to the Thanksgiving meals. Their side dishes with butter-whipped potatoes, green beans with roasted garlic butter, andouille-cornbread dressing, brown gravy, cranberry compote, and house-made jam biscuits are a favorite of holidayers.  
When it comes to their turkey, it's already brined; so all you have to do is roast it at home. They also have options for vegetarians, vegans or gluten-free folks. However, if you order late or don't reach on time, then you might miss out on their entire turkey dinner. You can still get turkey breast dinner, though.
2. Presidio Social Club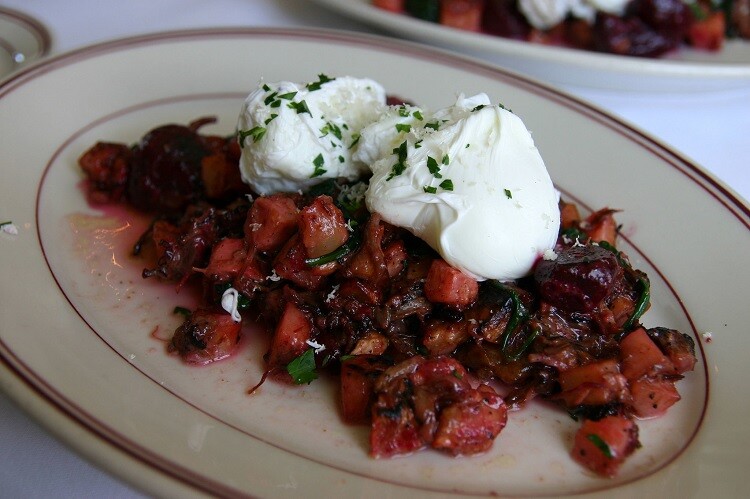 Why it's a must-visit? 
A spacious, but cozy restaurant nestled between olive and eucalyptus trees, with its quaint interiors is the best place to spend your Thanksgiving. You'd fall in love with its decor, like every other person that visits this place. Live music, good food, refreshing drinks sets the perfect vibe for people during the holidays. In addition, the view of the San Francisco Bay would leave you awestruck. 
Chef's Choice
If you're a fan of butternut squash soup, roast turkey with stuffing and gravy, along with their holiday pies, then you don't need to look any further. Their a la carte menu comprises hot crab dip and oysters to indulge in. 
They are open from 12 p.m to 7 p.m in the evening. You can find everything in their American cuisine menu, so order away. 
3. The Fairmont San Francisco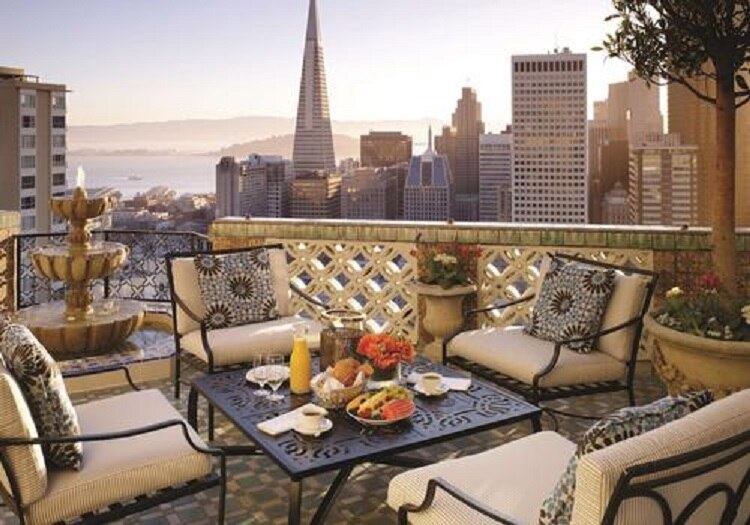 Why it's a must-visit?
This restaurant is well known for their impeccable service, and every moment here would become a memory for a lifetime. It has a fun and chill vibe, and is perfect for grand celebrations, such as weddings, or other special occasions. They are open for breakfast, lunch, and dinner. 
Chef's Choice
Have you ever celebrated Thanksgiving in the Laurel Court in Fairmont? If not, then this is your indication to do so this year. There's an endless buffet, but what you should definitely try here is their jumbo shrimp cocktail, with different kinds of local cheeses and charcuterie, and a slew of salads. 
One of the highlights of this restaurant is its carving station. Visitors can relish their  brioche sage stuffed maple-cured Diestel turkey, with cranberry chutney, cider gravy, and slow-roasted prime New York strip, which includes mushrooms, roasted shallots, roasted garlic, red wine reduction, and a lot more.
For dessert, they offer pumpkin pies, warm bread pudding, mini cakes, bars, and tarts. I'm already feeling famished, aren't you? Along with delicious food, they also have a breathtaking view of the city that you can't miss. Online reservations are a must, though. 
4. International Smoke
Why it's a must-visit?
The atmosphere of this place would drive you to have an amazing time, and offers a social space where you can enjoy with your friends, family or date. Even though it's such a popular and high-end restaurant, their interiors are subtle and not too in-your-face kind. 
Chef's Choice
Your taste buds are going to thank you once you eat here. You can savour their roasted cauliflower with tahini, cedar-smoked salmon, Wagyu prime rib with smoked beef jus, and horseradish cream. However, their smoked turkey with cranberry and truffle gravy steals the show. As for dessert, you can either taste their apple cobbler, or pumpkin, and pecan pie. Since kids are quite picky eaters, there's a special menu for them with chicken tenders, mini "rib-sandwiches," and macaroni and cheese. 
Apart from a dine-in option, they also offer takeout, if you're not in a mood to get out of your pyjamas. You can order their butternut squash soup, truffle Caesar salad, along with smoked turkey breast with truffle gravy, asiago stuffed potatoes, and cornbread stuffing at home. Their apple crumble pie is the best dessert to order in. 
Gluten-free options are also available at this Thanksgiving Restaurant San Francisco/Bay Area. 
5. Seven Hills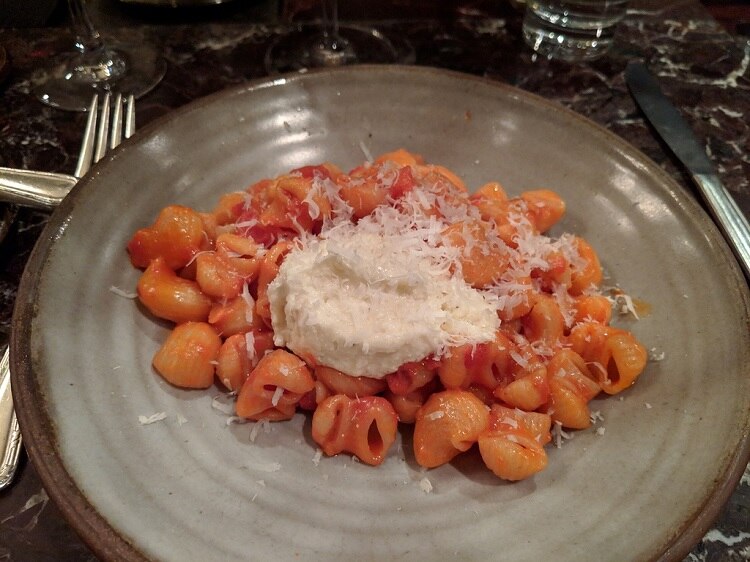 Why it's a must-visit?
If you want an intimate setting for Thanksgiving, instead of a full-out party vibe, then this place at Russian Hill is perfect. It's a family run restaurant, so they treat their customers as members of the same family. With comfortable seating arrangement, soft lighting, and excellent service, expect your outing to be a successful one. 
Even though their dishes are modern, they still retain the traditional aesthetic in the way they serve the food, or the decor of the place, and so on. This restaurant can seat 40 people, and is open from morning till evening. 
Chef's Choice
Thanksgiving's all about food, and Seven Hills understands that. Therefore, they offer a complete four course meal with turkey, prime rib, house-made pasta, and chicory salad in anchovy vinaigrette. Sounds yum, right? They follow a farm to table approach in their cooking, and their menu is ever changing and moving towards the better.  
On other days, their seafood is also worth trying as well. If you're in San Francisco, you cannot miss out on this place because it'd be one of the highlights of your trip. You can reserve a table online on their website because it's quite a popular restaurant, so don't try your luck. 
6. Beach Chalet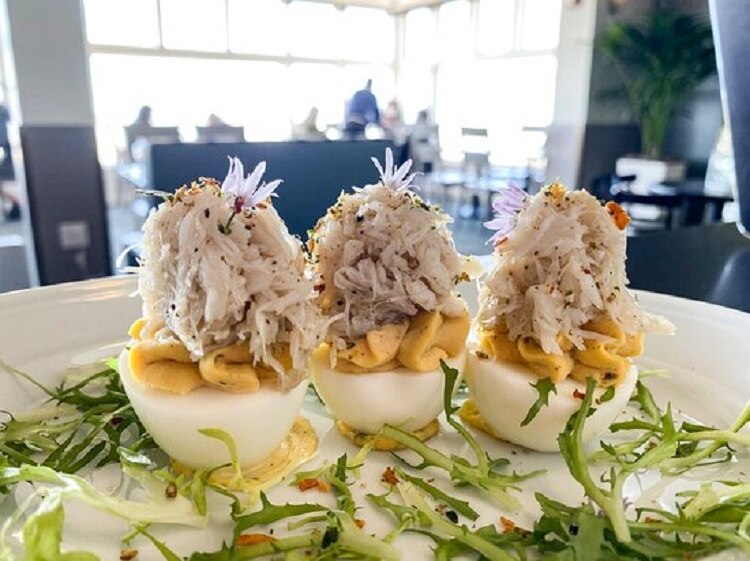 Why it's a must-visit?
Eating by the sea seems right out of a movie, right? Well, you can have an excellent Thanksgiving feast here with the view of the ocean. The sound of waves crashing would lull you, and you'd feel surreal while dining here. 
In addition, this restored historical building houses several murals, such as the Diego Rivera Mural adding an authenticity to the place. 
Chef's Choice
You can taste their finger-licking buttermilk fried calamari or baked Pacific oysters, or go for a Black Angus New York steak or spinach ricotta gnocchi. Seafood is a specialty of theirs, so you can try Idaho rainbow trout filets with lemon beurre fondue or grilled Atlantic salmon. There are a lot of options to satisfy your hunger pangs.
They are open for brunch only on Saturdays and Sundays. On other days, you can visit them for lunch or dinner. Do make a reservation before going, though.
7. Lake Chalet Seafood Bar and Grill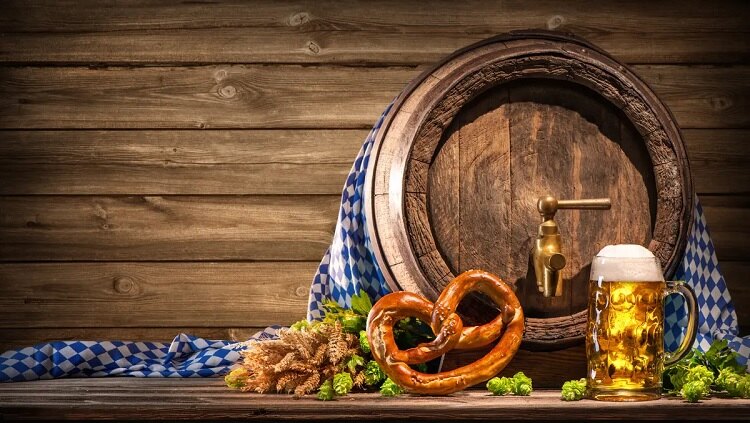 Why it's a must-visit?
Another historic building facing a gorgeous and serene lake is the only vibe you need this Thanksgiving. This horse-shoe shaped restaurant is the definition of festivities because the building is carefully restored, with high wooden ceilings, and a beautiful view for everyone to enjoy. 
The ambiance is everything you'd have imagined and more. So if you're one who prefers celebrating the holidays without any flashy festivities, and noise, then this peaceful location should be your go-to place. 
Chef's Choice
For starters, you can order a plump prawn cocktail with spunky house-made sauce, it'll rejuvenate you for the entire day. Their entrees cater to both non vegetarians, and vegetarians from tender beer-battered fish 'n' chips to herbed pan-tossed gnocchi. You can complete your meal with blueberry bread pudding with vanilla bean ice cream to satisfy your sweet tooth. 
8. Poggio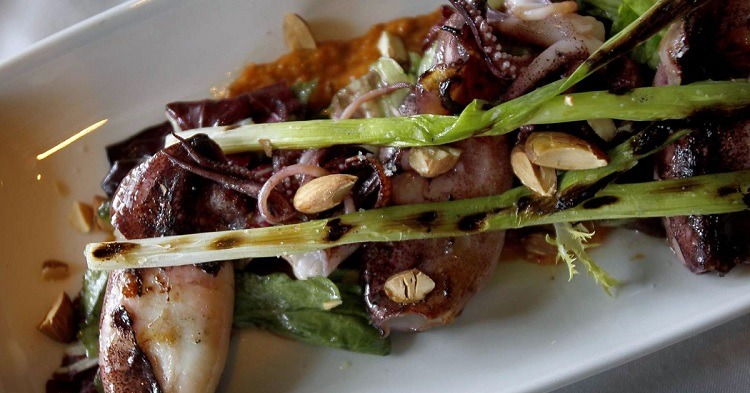 Why it's a must visit? 
This Italian restaurant with terracotta marble and Italian glass chandeliers turn the entire dining room and give an old fashioned charm to the entire place. With spacious rooms, top-rated service, and a friendly staff makes it a go-to place for every tourist and local. 
They offer outdoor seating, so that people can enjoy the view and it's ideal for social gatherings, holiday parties, private events, and so on. You can visit them anytime in the day, and enjoy your meal. 
Chef's Choice 
For Thanksgiving, you can order summer salad of peaches with arugula and pickled red onions; duck confit with pluots and hazelnuts; squid ink pasta with head-on prawns, tomato and basil; and a Florentine style bistecca fiorentina, the giant porterhouse grilled over oak. For desserts, try their chocolate budino with buffalo milk gelato.
This restaurant uses locally grown ingredients for their food. You can pair your food with a glass of wine with selections from Italy and North California. Their cocktails are also prepared by artisanal liqueurs, and they infuse their cocktails with Meyer limoncello, limecello, arancello, etc. 
9. Park Tavern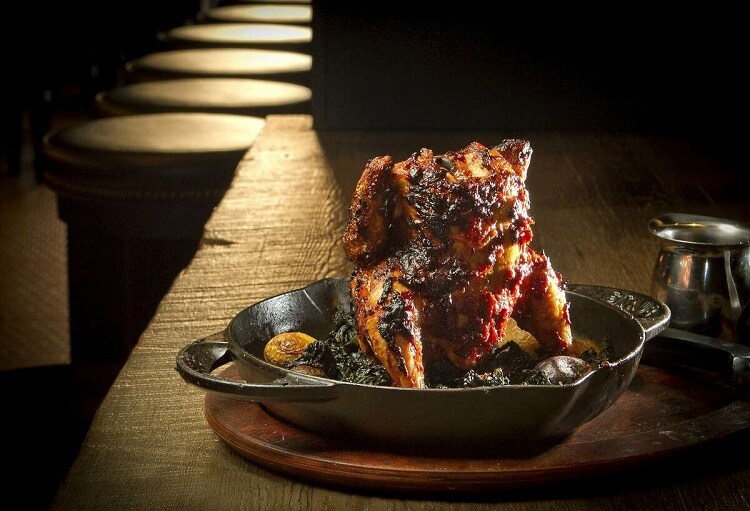 Why it's a must-visit?
This Thanksgiving, indulge in the stylish and modern setting of this bistro with a more than adequate amount of seating area for an entire family of yours. With a view of Washington Square Park and located near North Beach, it's the best location to have a Thanksgiving feast. 
Their outdoor seating arrangement adds to the vibe of the place, and allows you to relish the beauty of your surroundings. 
Chef's Choice
On Thanksgiving, their menu includes brown butter pumpkin soup, heritage turkey, caramelized onion stuffing, along with all the trimmings, and it's one of the best meals you'll ever eat this holiday. Its interiors are spot on and give you the right vibe to enjoy a delicious meal with your loved ones. 
It's especially perfect for brunch because of its brunch menu and cozy setting. However, make sure to reserve your table because you never know with the holiday rush.
Best Thanksgiving Dinner Restaurants San Francisco
Those who are planning a dinner date this holiday can take a look at these restaurant suggestions that offer dinner specifically. 
1. Canela Bistro and Wine Bar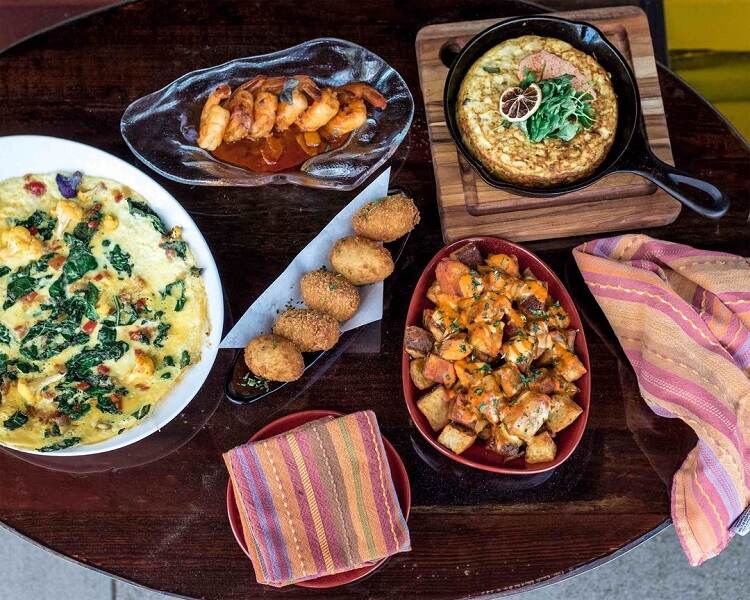 Why it's a must-visit?
Another gem of a restaurant with outdoor and indoor seating, and is open from 5 p.m to 9 p.m. It's easier to get reservations here, which is a major plus point, and has a great vibe especially for the festive season. The intimate ambiance of the place offers a much needed relief from the crowded streets of the city. You can visit this place any time of the day.
Chef's Choice
It offers two options of Thanksgiving meals: you can either have a small entire turkey or a stuffed, rolled turkey breast, with mashed potatoes, turkey gravy, fresh cranberry sauce, Bubbe's cornbread stuffing, and flash-fried Brussels sprouts. They also serve candied yams with melted brown sugar, butter, pineapple, and marshmallows on top.
For desserts, you can enjoy either their pecan pie or blueberry pie. Their pumpkin cheesecake brownies are also quite famous. Whatever you choose, it'll pair well with a bottle of wine. Ah! Delicious. People can find Mediterranean and Spanish cuisines here, and they also cater to special diets of people who are vegetarian or prefer gluten-free food. This restaurant is famous for its hospitality, and friendly staff. 
2. The Cavalier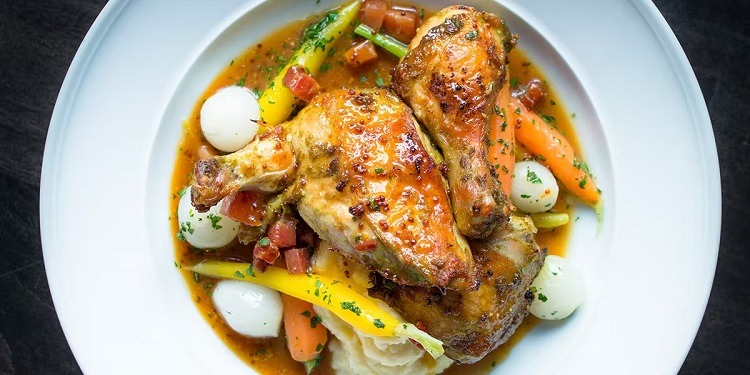 Why it's a must-visit?
The deep leather banquettes, polished brass, zinc and white marble in the Cavalier scream a London-inspired brasserie, with its posh and sleek vibe. It can seat 135 people at once, and the seating area is divided into four intimate spaces to offer privacy to their customers. 
Chef's Choice
Britishers who are missing their home and wish to eat a meal true to their heritage, or an American looking for a British twist to their Thanksgiving meal can choose this place to dine-in, with a four-course prix fixe menu that includes a Heritage turkey breast and grilled angus ribeye along with traditional side dishes and desserts. What more could you ask for? However, you'd have to reserve a table beforehand between 11 a.m to 8 p.m. 
This place is perfect for families as well as bachelors, since they also have a bar for people who wish to enjoy the holidays with a glass of wine or a mug of beer, or whatever they prefer. So prefer going at dinner time for the best vibe. 
3. Balboa Cafe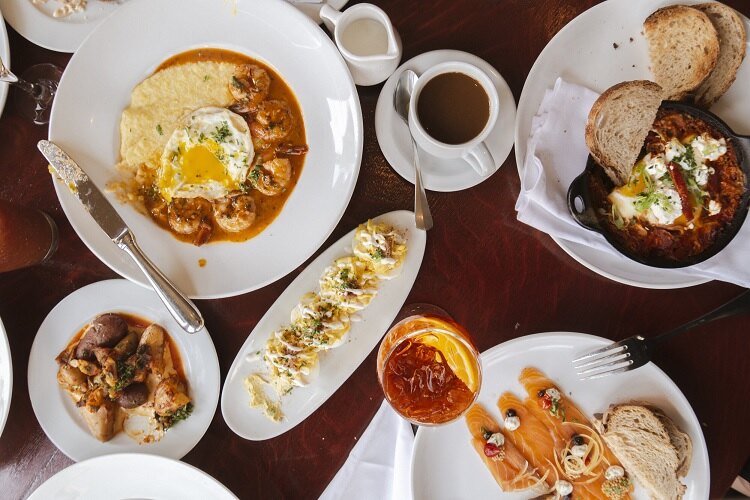 Why it's a must-visit?
Another cool Thanksgiving dinner spot for you and your friends or family to visit this holiday season. They offer a covered outdoor seating area, which is fully heated for a cold day, and is ideal for large groups of people coming to celebrate Thanksgiving, in this case. 
They have a bar and efficient service, so basically there's nothing to complain about. You can even bring your furry one to this place. 
Chef's Choice
This holiday, you must try items from their a la carte menu, which includes pumpkin soup, beet risotto, filet mignon. A special mention to their sourdough stuffing, which compliments their turkey well. Your Thanksgiving feast can't be complete without trying out there refreshing drinks and more than satisfactory food. This cafe opens its gates from 2 p.m to 7:30 p.m. 
Due to its popularity, reservations on call are a must; otherwise, good luck finding a seat here. Its vibe is quite casual and friendly, which makes it ideal for families and friends. 
4. Che Fico Alimentari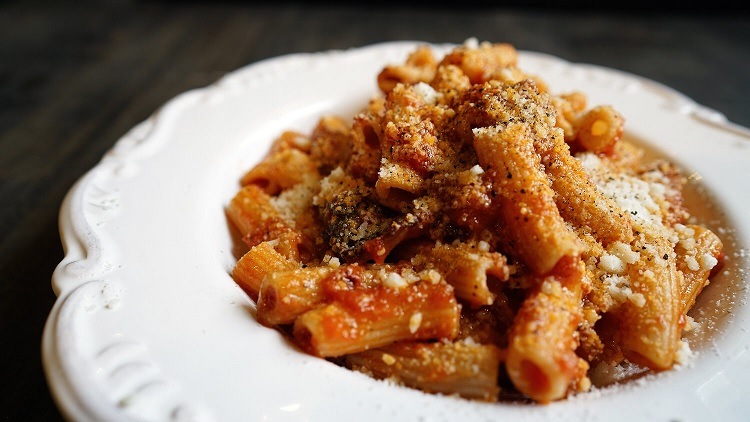 Why it's a must-visit?
If you're in a party mood this holiday, then visit this place for one of the best nights. Loud music, with natural lighting, and a casual vibe. It's more of a restro bar, making it an ideal choice for Thanksgiving celebrations. Their staff is friendly, and the service is exceptional, even if it's rush hour.
Chef's Choice
There's nothing better than a traditional Thanksgiving feast with turkey. However, for vegetarians, the restaurant offers butternut squash lasagna with radicchio salad, mushroom gravy, potato gratin, stuffing, kabocha squash with almond, and Brussels sprouts. You can either pair it with a glass of red or a non-alcoholic beverage. 
Those celebrating Turkey day in its complete spirit can enjoy a roasted bone-in Heritage turkey breast, confit turkey casserole, radicchio salad, gravy, potato gratin, stuffing, kabocha squash w/almond, and brussels sprouts. This restaurant primarily serves Italian cuisine, and you can only dine here if you make a reservation. 
5. Z&Y Restaurant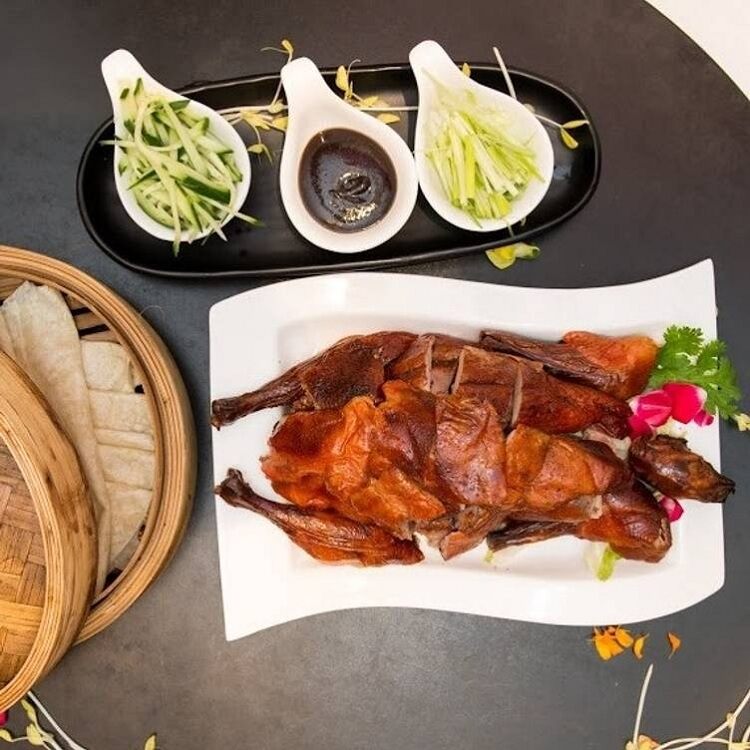 Why it's a must-visit?
This popular restaurant offers both outdoor and indoor seating, and has a romantic vibe, so you can plan a date here with your partner. Z&Y is perfect for every occasion from weddings or family dinners, to corporate events or social gatherings. It can also house a grand party, since you can reserve the whole restaurant as well. 
Chef's Choice
Why stick to the same old Thanksgiving meals when you can go for something completely new and different? After all, holidays are the time to try new things. So taste this restaurant's chicken with explosive chilli peppers along with beef pancakes, spicy wontons, and frog cooked in chilli oil. Your Thanksgiving would be as exciting as this meal choice. 
In addition, there are vegetarian, vegan, and gluten-free options as well, so there's something for every person. They offer Chinese, Asian, Seafood, and Taiwanese cuisines, so you can be sure that you'd never be out of options here. Their timings are 11 a.m to 9:30 p.m. 
6. Jaranita
Why it's a must-visit?
Jaranita is the talk of the town because of its beautiful outdoor seating, and casual dining options. They even offer free Wifi to their customers, and are pet friendly. You'll certainly enjoy this place's ambiance, especially if you visit during the cold months. The decor and interior of this place is quite attractive and makes everything so much more prettier, especially at night.
Chef's Choice
If you're bored of the same Thanksgiving feast, then why not add a Peruvian twist to it with this restaurant's chicken or pork belly, which is slowly roasted over charcoal with lots of flavorful spices.  
If we talk about the Crispy Pork Belly package, it's one of the most ordered dish in this restaurant. It includes three pounds of crispy charcoal-roasted duroc pork belly and two pounds of corn mash. Along with this, this package also offers two pounds of fried sweet potatoes; along with mint and onion medley; and sauces. All these dishes can be reheated. 
Their Pollo Jarana Package is famous for their roasted chicken; and salad made with vegetables, avocado, mixed greens, queso fresco, and cucumber dressing that are sourced locally. It also includes french fries, veggie fried rice, and four beef empanadas. 
Another ready to serve option that they offer is the cebiche appetizer platter. It's quite an enormous platter as it serves cebiche clasico, and cebiche de mariscos. Their shrimp causa complemented with whipped potatoes; and organic Peruvian quinoa salad that comprises burrata, lettuce, and Peruvian pesto dressing is delicious. 
7. Yank Sing
Why it's a must-visit?
Trust me when I say this, the location of a restaurant matters a lot when you're dining there, and this restaurant is in the perfect spot with their outdoor and indoor seating arrangement, which can accommodate 250 people at once. This is quite an upscale spot, so people are flocking here especially on holidays. It's a clean and brightly lit restaurant, so you can visit it at any time of the day. Their service is top-notch and quick, so you won't have to wait for your order for long. 
Chef's Choice
Don't forget to try their Peking duck, Shanghai soup dumplings, and classic Cantonese dim sum, and everything else on the menu because everything's so good. However, they are famous for their dim sums, and even have a Michelin star to prove that. You'd be craving for more even after you're full, and that's exactly the feeling we need during the holidays. Their reservation system is quite effective, so book a table beforehand because dinner is the busiest hour at this place. 
8. Insalata's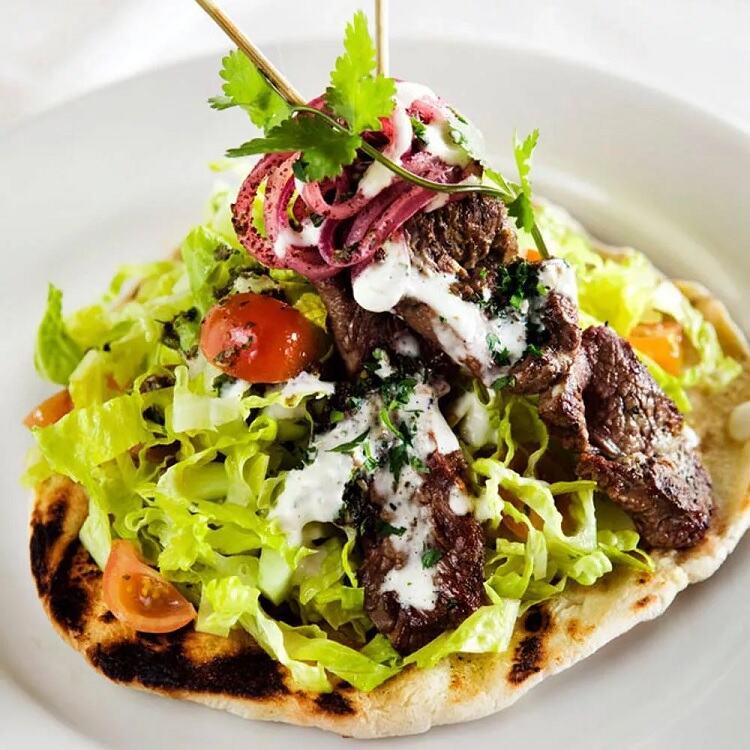 Why it's a must-visit? 
This restaurant is one of the main attractions of Marin County with its large banquet halls with apricot and chocolate shade walls. The interior of the place is quite modern and bright. It's an ideal place for intimate dining, as well as celebrations. There's a reason why it has been awarded the Bib Gourmand by Michelin for 10 consecutive years.
Chef's Choice
Treat yourself to the owner, Krahling's signature fattoush salad, and their house-made pappardelle with morel mushrooms. Vegetarians are going to have a delightful time here with their Mediterranean Vegetarian Platter. The star of the restaurant is their Moroccan spiced pork chop with cannelloni beans and green harissa. Someone just teleport me there right away! 
Apart from dine-in options, locals can also get take out along with a sweet package of either giant chocolate chip cookies or biscotti. You can enjoy a full Thanksgiving meal here, and leave with a satisfied smile and a full stomach. 
9. Bluestem Brasserie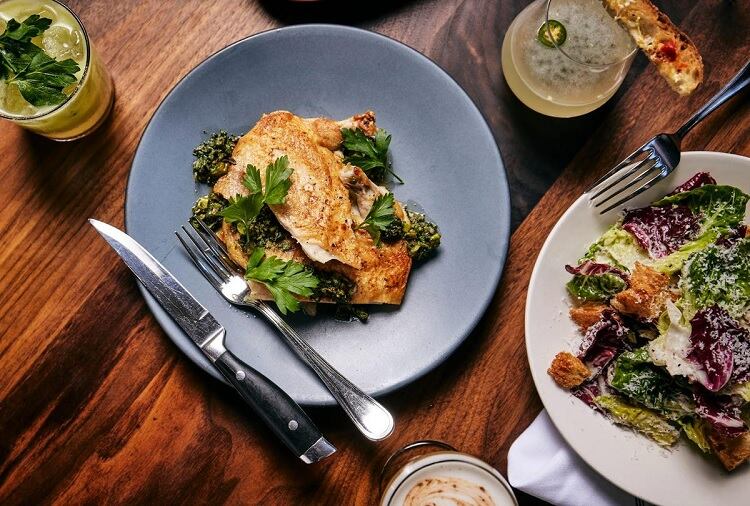 Why it's a must-visit?
This place is perfect for a brunch because of its spacious seating, beautiful interiors and a lush ambiance. You can go here with your loved ones or plan a hangout with friends this Thanksgiving. Their cool vibe is perfect for every mood; for instance, if you're tired and wish to relax, in a festive mood, or are super hungry, this place would always be the right choice. 
Chef's Choice
Try their scrumptious three course meal, including roasted winter squash, filet mignon, and pumpkin pie. The best holiday meal you could ask for. 
Their opening hours are 2 p.m to 7:45 p.m, so you can either enjoy a brunch or an evening outing. Their cocktails are also the talk of the town because of their unique tastes and blends. So do visit this place for a festive dinner feast. 
10. Bouche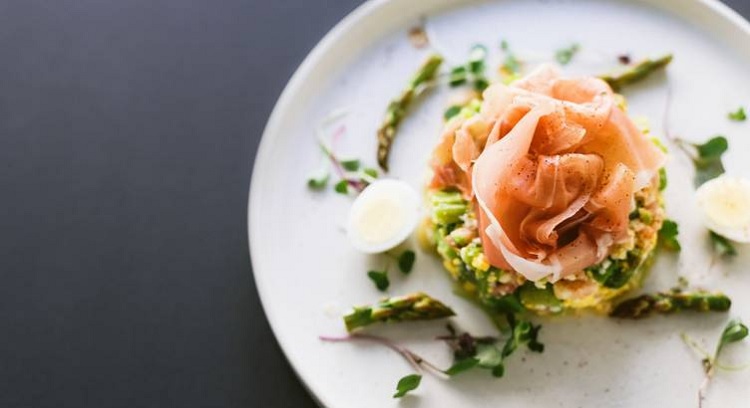 Why it's a must-visit?
Thanksgiving is all about tradition, and connecting with your heritage, and this restaurant does just that. With its antique interiors and charming vibe, you'd feel the full effect of the holiday. It's a two storey restaurant, where the first floor offers a modern vibe with counter chairs and a view of Bush street, whereas the second floor is more homely and rustic in appearance. 
Chef's Choice 
Their menu changes everyday, but you must try their signature fougasse bread. That's not all, though. Their unique dish of chestnut soup garnished with sage leaves fried in bacon fat, and creamy rice pudding with a sour cream base, along with crisped artichokes is to die for! As for desserts, you can never go wrong with their White chocolate tart with pear and an almond genoise.
You can try French or European cuisines right here, and if you wish to brunch here, then they are open for brunch on Saturdays and Sundays only. You can find vegetarian and gluten-free options here as well. Dinner is the best time to visit this place.
11. Le Colonial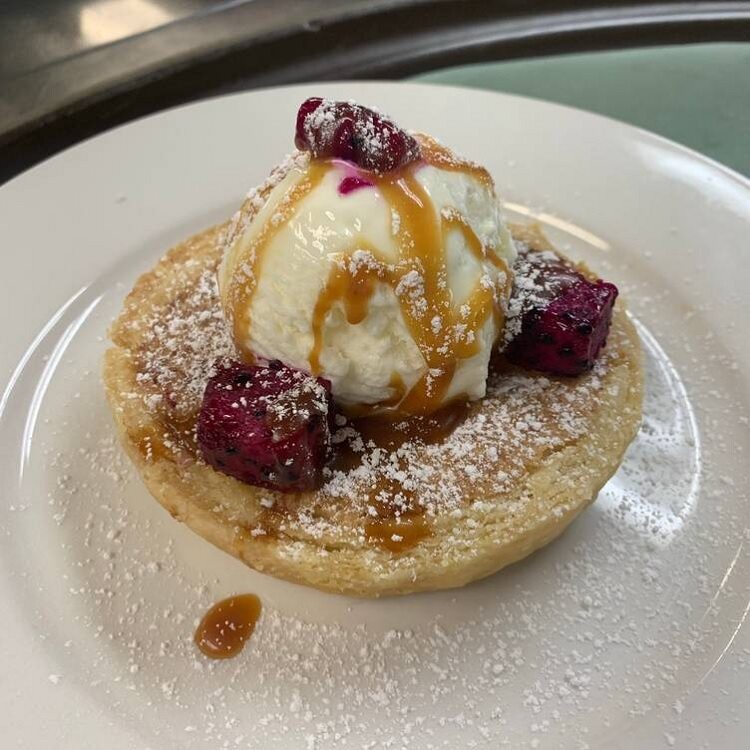 Why it's a must-visit? 
As the name suggests, the decor of this restaurant is inspired by French Colonial Southeast Asia, and is quite spacious and airy, away from the hustle of city life. The paper lanterns hanging from the skylights, large ferns, shuttered windows, etc. add a beautiful look and vibe to the place. Its outdoor, casual dining area with a mellow ambiance is an excellent atmosphere for relishing your food. 
Chef's Choice
If you're in the mood to skip the traditional Thankgiving meal, then you're at the right place. Instead of serving turkey, this restaurant serves meaty hoisin and passion fruit glazed baby-back ribs. You can also go for their filet mignon cubes, which are wok seared in sweet-savory soy with pickled red onion. When it comes to uniqueness, their steamed sea bass is wrapped in banana leaves along with portobello and black-bean coconut sauce to provide the best possible flavor.
Desserts include a moist rum cake, or a decadent flourless chocolate cake. They also offer unique cocktails blended with Asian spices, giving the classics a twist.  However, their highlight dish is the crusted ahi in black vinegar jus, and you can't argue with that.
12. Left Bank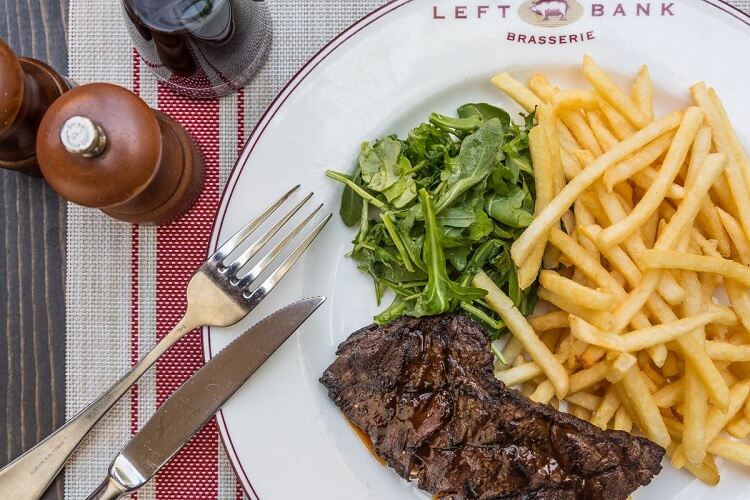 Why it's a must-visit?
An elegant and dainty restaurant for a traditional Thanksgiving celebration should definitely be on your list. Its cozy atmosphere with a fireplace, rustic french decor, high ceilings and a peaceful ambiance brings forth the beauty of this quaint place. Eating at an appealing place adds more to your eating experience, and you can even book a private room for privacy.
Chef's Choice 
You're in for a Thanksgiving feast in Parisian style with their wine steamed mussels that work great with crispy shoestring potatoes, rotisserie chicken, bouillabaisse, salmon-and-scallop quenelles, grilled salmon and a crispy duck with oranges and rice are some of their must order dishes. 
There's an excellent wine list with French and California options to pair them with your food. They offer good food portions, so you can relish a hearty meal and feel satisfied with your visit. The restaurant is open for brunch on Saturdays and Sundays. 
Conclusion
San Francisco is a big city and has several tourist spots; therefore, it's the hub of food and culture in the US. Thanksgiving is around the corner, and the tourists as well as the locals would be looking for places to celebrate the holiday, so the Thanksgiving Restaurants San Francisco mentioned above would look after all your needs regarding ambiance, food, drinks, and the festivities.
You can choose the time of the day you wish to visit these places, breakfast, lunch, or dinner, and all you need to do is put on your best clothes, and get into that holiday cheer!