15 Best Restaurants Open for Thanksgiving Dinner Philadelphia – 2023
Thanksgiving is the time to be happy and grateful for the people in your life and to celebrate it with them. But celebrating the holiday doesn't mean that you need to do all the hard work of preparing the meals, decorating the house, and looking after the guests.
This holiday, why don't you try visiting one of the best Thanksgiving Restaurants Philadelphia has to offer and enjoy your time there with your loved ones? 
All you need to worry about is choosing a restaurant from the list below and dressing up to visit it. You can have breakfast, lunch, or dinner at these places and get a much needed break from your routine. 
Thanksgiving Restaurants Philadelphia This Year
When it comes to the holiday, everyone's filled with zeal and excitement about the day ahead. People are planning how to go about the day with the people that they love.
One of the things that you can easily plan is dining at excellent restaurants open Thanksgiving. Visit these during the day or in the evening because they are open the entire day.
1. Bank and Bourbon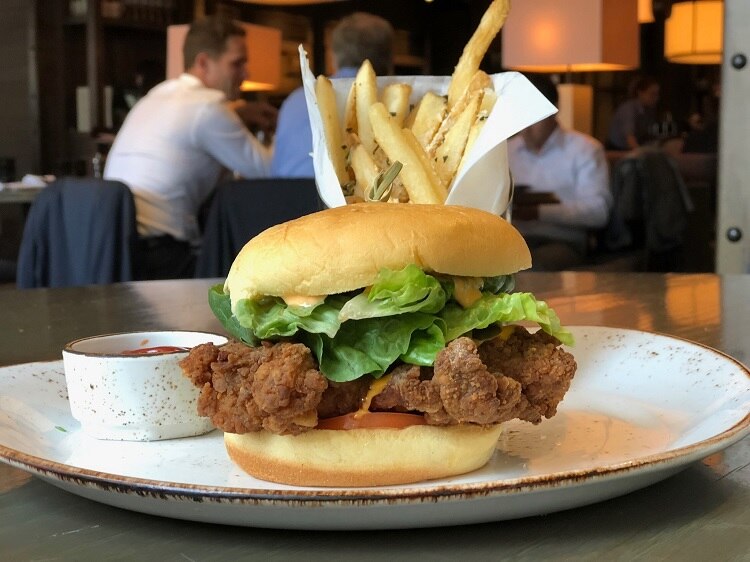 Why it's a must visit?
This elegant and intimate modern restaurant is the first on our list because of its charm and flair, which only a few can resist. The black and blue interiors would steal your heart and make you fall in love with its minimalistic charm. 
The wall art and the warm lights add to its already gorgeous setting but book a table beforehand because a lot of holidayers would be vying for a seat at this place. 
Chef's Choice
Get ready to relish American cuisine with a modern flair cooked with fresh ingredients. For Thanksgiving, try their prime rib, turkey, roasted squash salad, mixed greens, mac and cheese, Yukon potatoes, and so much more. It'd be a complete feast. 
When it comes to desserts, you cannot miss out on their pies, such as pumpkin, apple, sweet potato pie, etc., or you could go for their PB&J bars. Pair these with a glass of wine, and you're all set.
Location and Contact
2. Devon Seafood Grill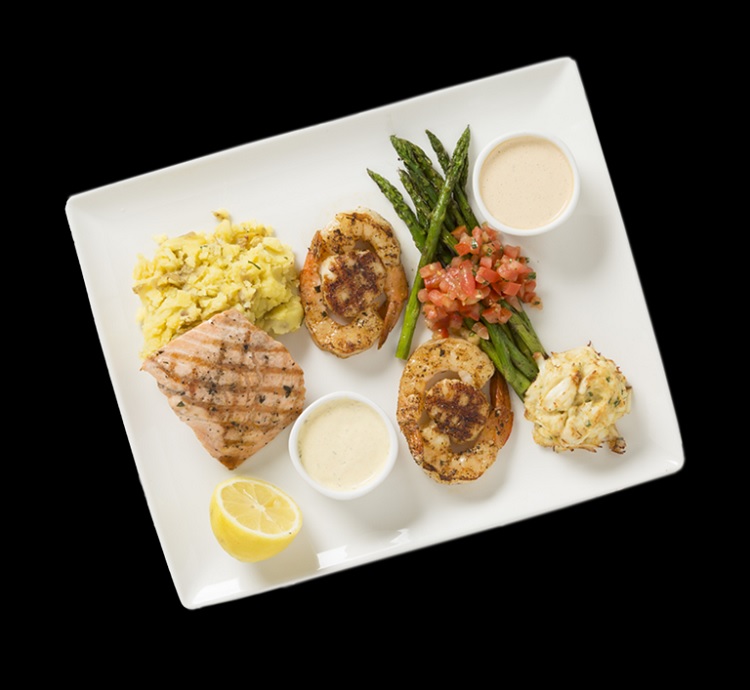 Why it's a must visit?
Devon is a popular upscale restaurant that is the epitome of posh and luxury. Despite its richness, the casual atmosphere here would get you in a festive mood and is perfect for celebrations as well. 
They also offer outdoor seating with a view of the street and the trees surrounding you. Their top notch service makes it a 5 star restaurant. 
Chef's Choice
You can enjoy a three course meal here with scrumptious delicacies, including lobster bisque, butternut squash soup, roasted turkey, stuffing, mashed potatoes, cranberry sauce, and a lot more. 
As for desserts, their pumpkin pie, pecan pie, creme brulee, etc., are mouth watering and drool worthy in every way. So reserve a table and relish excellent dishes and refreshing beverages.
Location and Contact
3. XIX Nineteen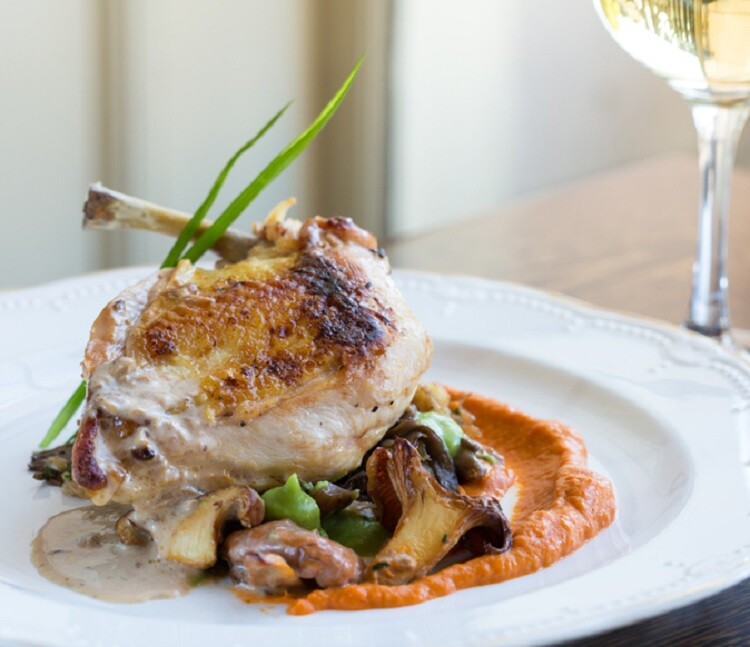 Why it's a must visit?
The view of the city, palace-like vibes, and ornate and distinctive decor are exactly where you should spend your Thanksgiving. The dainty and intricate chandelier in the middle of the dining area is the center of attraction, and the huge windows offer the best view. 
Apart from that, you can opt for their outdoor dining space also, which is as gorgeous as the indoor one. No matter where you dine, your experience will be a magical one. 
Chef's Choice
Let's talk about the delectable dishes served here on Thanksgiving, which include brined turkey, prime rib, butternut squash, ham, brussels sprouts, salads, and so many other classic options. 
Also, how can we forget about desserts when there are numerous delicious options, such as pumpkin pie, apple pie, parfait, cheesecake, and a lot more? You're in for a flavorful ride at this restaurant.
Location and Contact
4. Red Owl Tavern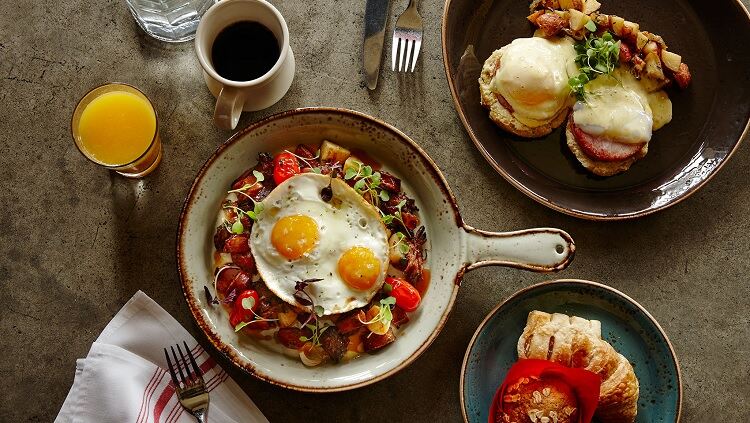 Why it's a must visit?
If you wish to go for a tavern-like feel this holiday instead of the sophisticated, fine dining vibe, then this is the place for you. The brick wall, warm colors, and bright lights, along with the constant sound of people talking and having a good time, would fill the air, making you feel comfortable. 
The vibrancy of this place would instantly light up your day and act as a good start to your day, and we all know how important that is. 
Chef's Choice
For Thanksgiving, Red Owl Tavern has planned to serve a variety of appetizers, entrees, and desserts to satiate your hunger. You can start with a French onion soup or brussels sprouts salad and then move on to their juicy and perfectly cooked turkey breast, salmon, steak, etc. 
You can even order side dishes from their a la carte menu as well. Finally, it's time for desserts. Order a pumpkin panna cotta, apple pie, or any other sweet dish available on their menu to end the meal.
Location and Contact
5. Fork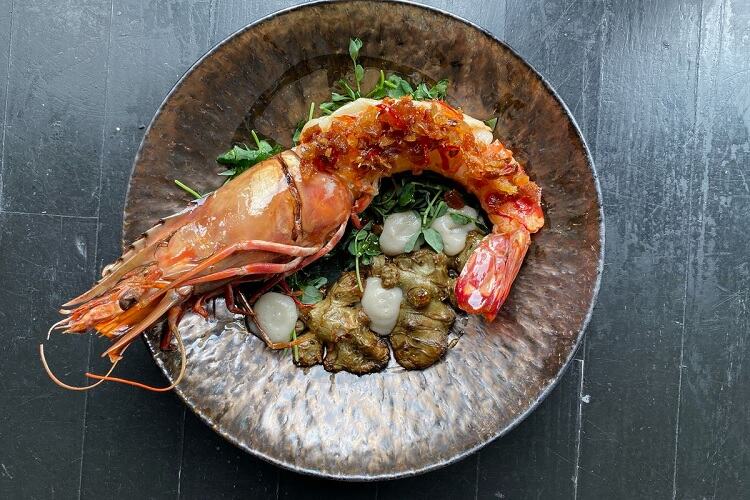 Why it's a must visit?
This restaurant is one of a kind, with its unique interiors accentuated by the wallpaper of trees and a soft glow spreading warmth in every place. The ornate chandeliers also add a touch of richness, and you'd be left in awe with this restaurant's setting. 
The fork was also on the list of "100 Restaurants America Can't Afford to Lose." So if you genuinely wish to celebrate the holiday in the right way with the festive spirit, then you can't ignore this place. 
Chef's Choice
Dining at this restaurant is a whole other experience in itself, especially on Thanksgiving when there are so many dishes to choose from, like rolls, squash soup, roasted turkey, cranberry sauce, brussels sprouts, ribeye steak, gravy, and so much more that you'd be stunned. 
As for their desserts, you can order the decadent apple pie, chocolate hazelnut pie, biscotti, and a lot more.
Location and Contact
6. Fogo de Chao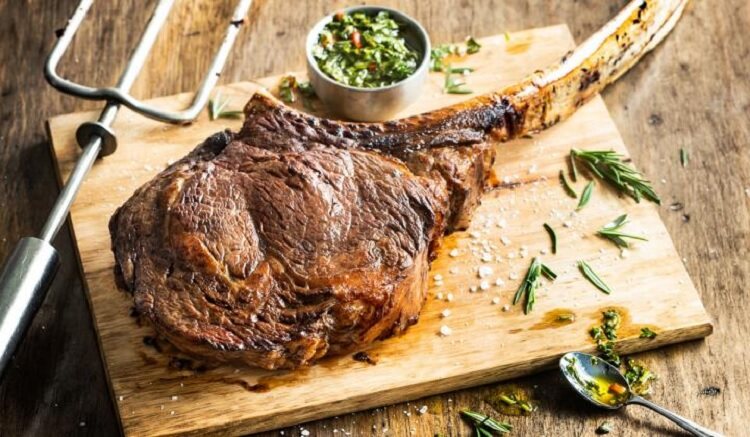 Why it's a must visit?
This steakhouse is always packed with customers, even on a normal day, and for a good reason. The warm and cozy vibe of this place, with dim lights, elegant decor, and wooden accents, makes this the perfect place to visit during the holiday. 
Visit in the morning or evening; it's up to you, but don't go without a reservation; otherwise, you won't get a table easily. 
Chef's Choice
You'll never forget the scrumptious food you have here because of the wide assortment of dishes that they offer this holiday, from the bone in cuts to traditional options, like turkey, sweet potato casserole, etc., which would leave you craving for more. 
There are so many options to choose from; there's no doubt that you'd have an exceptional culinary experience here, and your hunger would be satiated beyond no doubt.
Location and Contact
7. Urban Farmer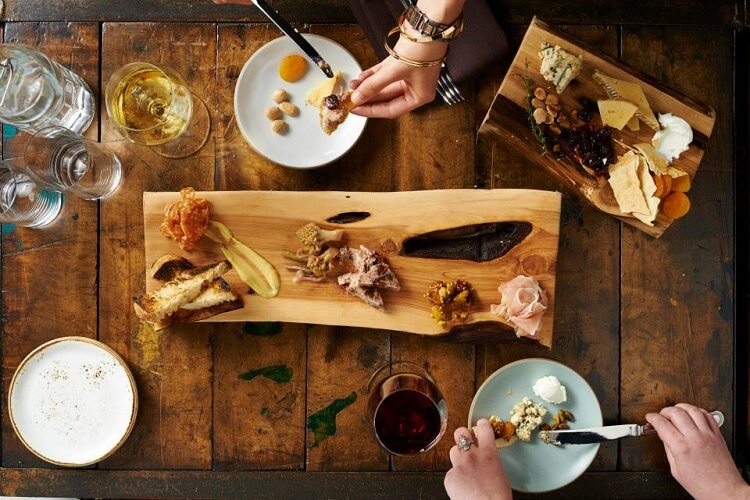 Why it's a must visit?
Urban Farmer's concept about being less steak and more house is precisely how you'll feel once you step into this place. The relaxed yet sophisticated decor of this restaurant would charm its way to your heart, and you'd never wish to leave. 
The wall art with a neon sign and photo frames, the soft glow of the lights, and the light color tones add a beautiful and fun element to this place where you can spend quality time with your loved ones. 
Chef's Choice 
A multi course meal is what you'll get at this restaurant, with a variety of classic dishes, such as roasted turkey, prime rib, salmon, chilled shrimp, pork loin, etc. Their menu also houses pumpkin cheesecake for desserts because a meal is incomplete without one; it's Thanksgiving, after all. 
You can also choose their takeout service if you wish to stay at home and spend the holiday in the comfort of your house.
Location and Contact
8. Lacroix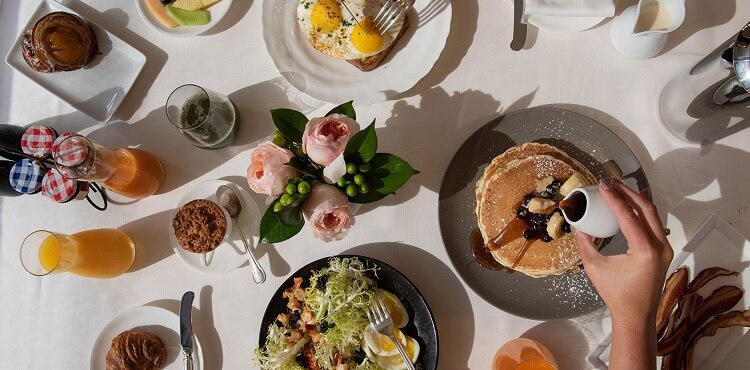 Why it's a must visit? 
This classy French restaurant with vibrant decor and a subtle color scheme with wooden paneling is the perfect escape from the hustle and bustle of city life while enjoying a piece of France in your city. The dainty and charming vibe of this place would instantly win your heart. 
In addition, the view from the window is breathtaking, with trees and greenery all around you. It'd truly be a unique experience with laughter and good conversations. 
Chef's Choice
Classic dishes with a French twist would make your dining experience an excellent one. Order bacon, butternut squash, cranberry sauce, stuffing, and so many other options to choose from. 
They even offer several desserts, like chocolate mousse, s'mores, choux pastry, and other delicious sweet dishes to end the meal on a good note.
Location and Contact
9. The Wayward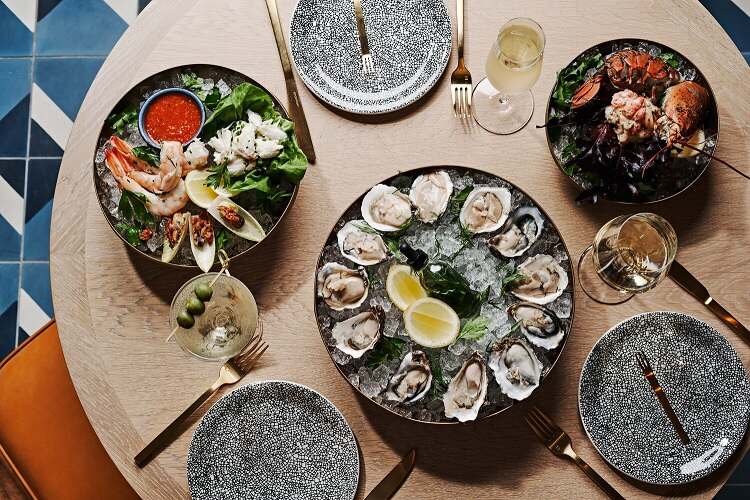 Why it's a must visit?
The Wayward name calls out to every wanderer out there who loves to explore new places, and this place is one that you should certainly check out because of its sleek and dark interior with soft lighting. 
The outdoor space is a magical one with fairy lights adorning the entire area, potted plants, and a spacious dining area. We recommend you to visit this place on Thanksgiving to have a gala time. 
Chef's Choice
This is another restaurant serving French inspired food where a prix fixe three course menu, including turkey breast, roasted vegetables, brussels sprouts, stuffing, and so on. For desserts, they offer non-traditional options, like basque cheesecake topped with chantilly cream. 
Order one of their gin selections or a glass of wine to complement your dishes and enhance their flavors even more.
Location and Contact
10. Chez Colette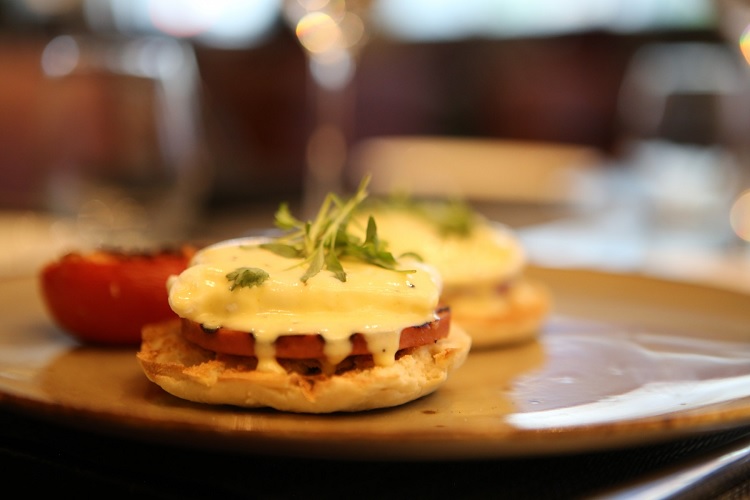 Why it's a must visit?
Those looking for an intimate setting, then this restaurant is the one for you. The comfortable and relaxed atmosphere here, with posters on the wall and warm colors, exudes a homely vibe, which is what you want on Thanksgiving, right? 
Book a table here beforehand to avoid being on the waiting list, and dine at this exquisite restaurant with your loved ones. 
Chef's Choice
Chez Colette is offering a holiday buffet to its customers with short ribs, mac and cheese, turkey, cranberry juice, and other such delicacies, and your taste buds would thank you for such flavorful and delicious food. 
You'll even get a complimentary glass of champagne, and who would mind that? Visit this place for a perfect day out on Thanksgiving.
Location and Contact
Thanksgiving Dinner Restaurants Philadelphia Near Me
The full feel of Thanksgiving meal is during dinner time when everything's peaceful and gorgeous, and you can end the day with a warm meal served to you in the most excellent setting, cooked by professional chefs.
What more could you ask for? All your doubts about "where to eat" would cease to exist once you look at the list of restaurants below. 
11. The Bellevue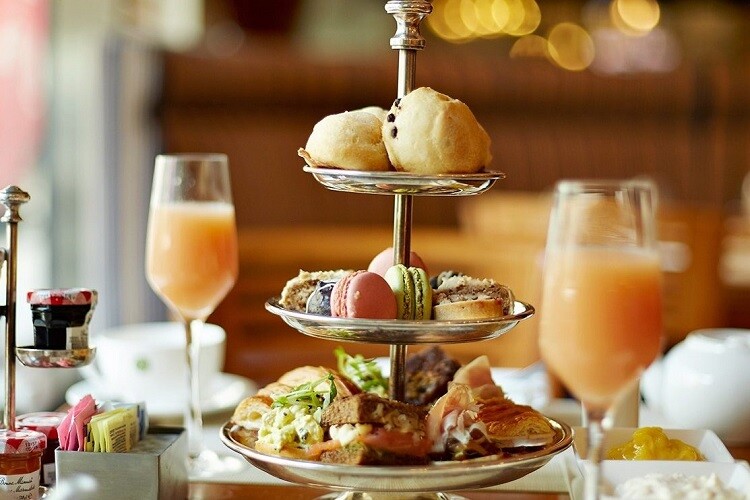 Why it's a must visit? 
This restaurant located inside the Hyatt hotel, is one that spells luxury like no other. The blue and white color theme of the entire place adds a richness that would make you feel like royalty. There are three dining rooms to choose from, and each one's better than the other. 
The cozy atmosphere is perfect for winter nights, surrounded by your loved ones and celebrating the holiday in such an opulent setting. 
Chef's Choice
The Bellevue would serve a grand buffet to its customers this holiday with turkey, charcuterie, a number of side dishes, and ultimately, desserts that are one of the highlights of the evening. 
Relish these dishes while grooving to the live jazz music in the background that would set the mood perfectly and make the food taste even more delicious.
Location and Contact
12. Di Bruno Bros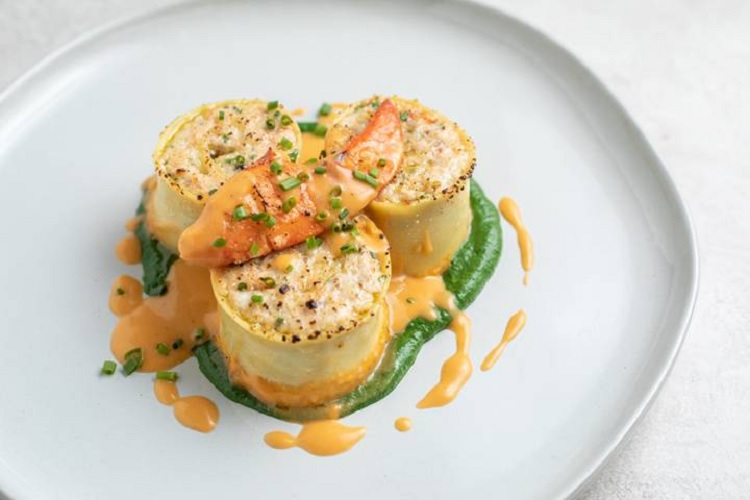 Why it's a must visit?
This restaurant is the epitome of simplicity and elegance with its light color theme and subtle decor, and spacious dining area where anyone and everyone is welcomed with a warm smile and open arms. 
This place is a restaurant and a store as well, so you can enjoy the benefits of both worlds. The Philadelphia location is their flagship store; therefore, it's one of the best ones out there. So you cannot miss out on visiting this place at least once. 
Chef's Choice
Unlike other places, this restaurant/store is offering a bring it home Thanksgiving concept where you can order take out by 19th November. Order entrees, salads, veggies, and a lot of side dishes as per your preference. Their flavorful desserts are also part of the menu, so go for their pecan pie, and you won't regret it. 
You can buy some of the items from their store as well to make your Thanksgiving even more festive and fun.
Location and Contact
13. Oyster House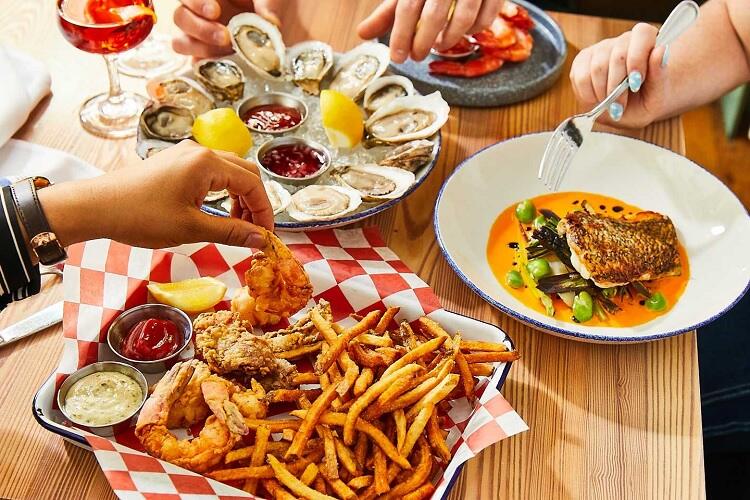 Why it's a must visit?
Oyster House is a chic, modern restaurant with sleek furnishings, wooden accents, and wall art to add vibrancy and a fun element to the entire place. The moment you step foot in here, you'll get into the festive vibe because of its casual and chill atmosphere. 
Their outdoor seating is also quite airy, and you can enjoy the bustling noises around you of other people laughing and chatting. Don't wait till the last minute to book a table, though. 
Chef's Choice
If you're inclined towards a more sophisticated Thanksgiving meal, then you're at the right place. Enjoy the scrumptious oyster stuffing and shrimp cocktail instead of the traditional dishes. Also, since this place is famous for its seafood, that's what you'll get here this holiday. 
However, they do serve a classic dish, which is pecan pies that are to die for. The gooey, housemade dessert is a favorite of every customer, and you can't leave it before trying one.
Location and Contact
14. Le Cavalier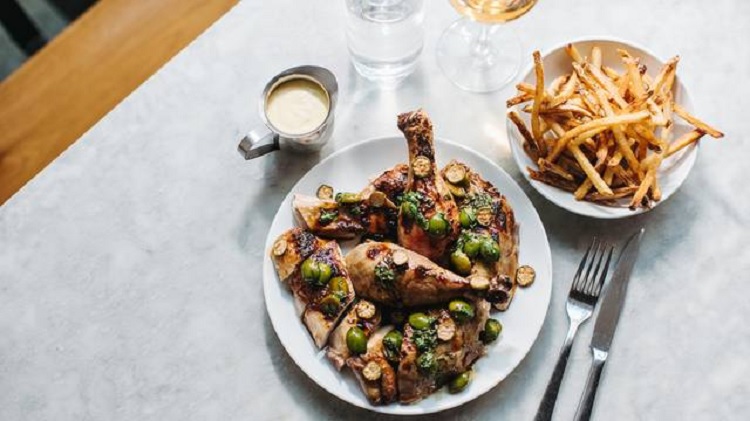 Why it's a must visit?
This French brasserie, with its intimate and unpretentious vibe, is an excellent place to spend your holiday. It'd feel like stepping into a completely different world where elegance and sophistication come together to create magic. The warm lights from the ornate chandeliers and the old era decor make this place charming in its own unique way. 
The richness of blue and yellow colors together exudes an opulence that would leave you spellbound and make your Thanksgiving a royal one. 
Chef's Choice
You can expect a classic Thanksgiving, but with a French twist. You'll be served turkey roulade, à la mère, côte de boeuf, and a lot more. Sounds exotic, right? Well, their flavors are exquisite as well, and they are a treat to the eyes with their gorgeous presentation. 
For desserts, try their apple cider cake or sweet potato pie to end the meal on a sweet note and make the most of your food experience here.
Location and Contact
15. Walnut Street Cafe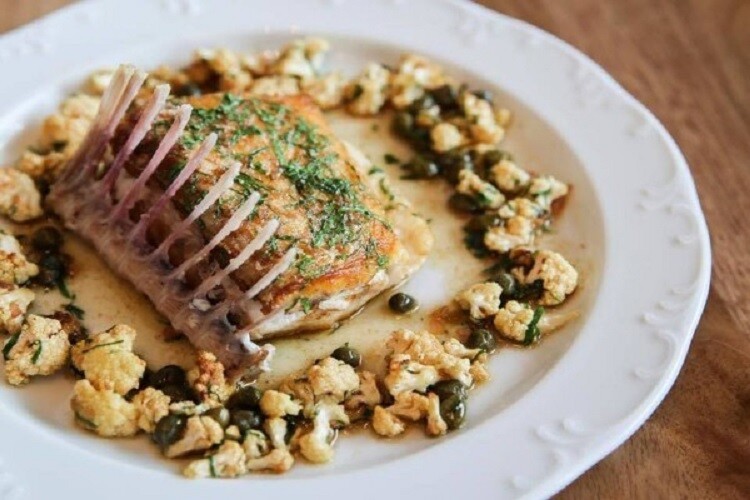 Why it's a must visit?
You're in for a memorable time at this cafe, which is a University City mainstay and is bright, vibrant, and comfortable, and it would make you feel at home. It's a place where a good flow of conversation, laughter, etc., is shared, and the lively atmosphere makes it even more fun and cheerful. 
The large windows offer a view of the city, and visiting this place at night adds more stars to the whole experience. 
Chef's Choice
At this restaurant, you can order anything from their a la carte menu, including turkey, stuffing, butter rolls, baked brie, and so much more than you can ever imagine. They also have a separate menu for kids since we know they can be picky eaters. The local ingredients used in the dishes add a lot more flavor and authenticity to everything. 
You'll be forced to savor each and every bite of the delicious food served here, and you'll certainly leave with a full stomach and a content state of mind. You can also order dinner delivery from here.
Location and Contact
Conclusion
These are all the Thanksgiving Restaurants Philadelphia that offer the best and mouth watering Thanksgiving dinner, lunch, and breakfast to everyone in the city, from locals to tourists.
It's always good to explore new places to eat, and what better occasion than the holiday to do so when everyone comes together to celebrate?
So all you need to focus on is dressing up and visiting any one of these places for a good time, and express your gratitude to your loved ones.