11 Best Restaurants Open for Thanksgiving Dinner Memphis – 2023
If you're out of places to go to celebrate an occasion or a special event, and you think that you've covered all the restaurants in your city, then we're here to tell you otherwise.
There are so many Thanksgiving Restaurants Memphis that are still left to discover, and what better occasion than Thanksgiving to do so?
So take a look at this article that has some excellent restaurant suggestions that you can visit for breakfast, lunch, or dinner; instead of just wondering where to eat.
Best Thanksgiving Restaurants Memphis This Year
Memphis houses several gems of restaurants open Thanksgiving that offers an excellent ambiance and guarantee a good time to all its customers.
So if you're planning on visiting a restaurant to hang out with friends or family this Thanksgiving, then these places are the best for breakfast, brunch, or lunch since they are open from morning to evening.
1. Bishop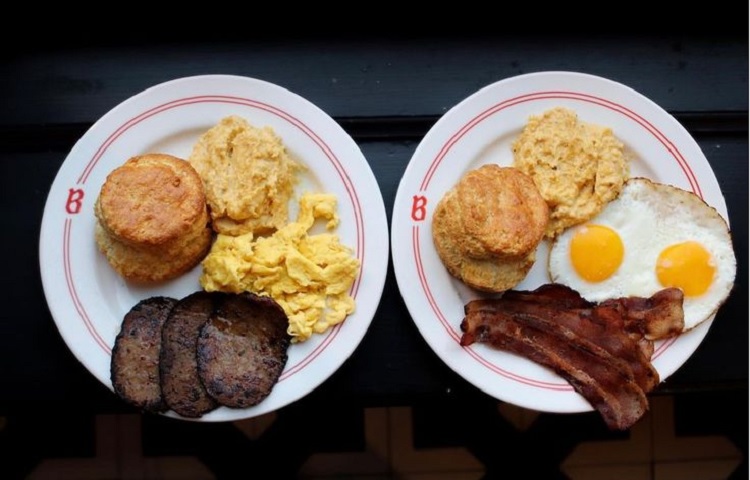 Why it's a must visit?
Bishop's, a French brasserie, which is built in a former 20th century train station, offers a modern dining area with a black and white color theme and gold accents exuding a richness like no other. The abstract art on the walls, with the warm light falling on it brings out its beauty ten folds. 
Visiting this restaurant in the daytime is much better with the natural light and spacious dining space because everything just lights up during the day. Reserving a table is advised before going here. 
Chef's Choice
This restaurant serves Thanksgiving brunch, and you can order anything from their regular menu, such as oysters, cinnamon rolls, steak and eggs, along with side dishes of your choice. Pair these with a beverage, such as coffee, tea, or a cocktail, for a refreshing drink. 
Their wine list has wine from every corner of France, making it quite a sought after beverage, and their dishes have a French touch that adds an elegance enjoyed by the customers. They also offer takeout service, if you don't wish to go out this holiday.
Location and Contact
Also See – Places to Eat in Memphis, TN
2. Capriccio Grill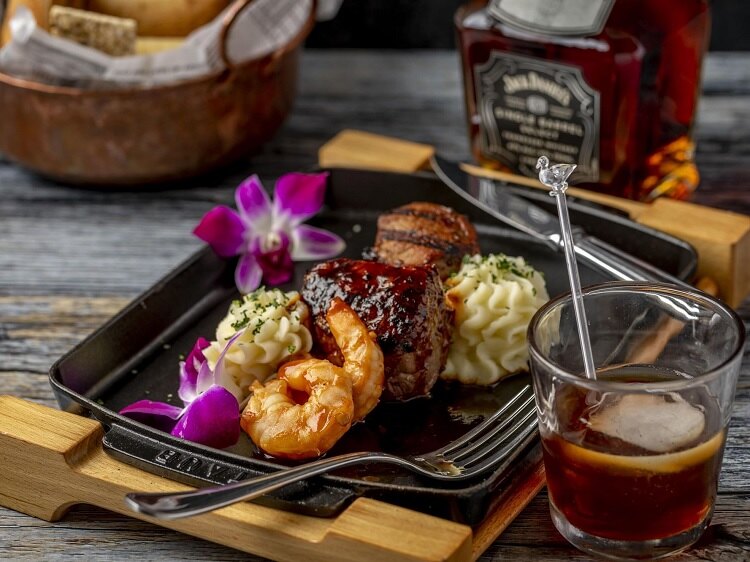 Why it's a must visit?
Capriccio is an Italian steakhouse with an upscale and classy vibe, and its dining space is a beautiful one with warm lights, potted plants, wall paintings, and a beautiful view of the city, exuding a romantic ambiance. So visit this place for a date with your partner or with family and friends; you'd fit right in. 
This restaurant can accommodate a large group as well because of its spacious dining area. It's open for breakfast, lunch, and dinner, so visit whenever you want. 
Chef's Choice
This place would serve a three course holiday meal with classic dishes, and you can order juicy steaks, pizzas, and pastas, but their chicken steak sandwich takes the limelight. You can go for their tiramisu or creme brulee to end the meal on a sweet note and go home with a satisfied smile and a full stomach. 
You can find American and Southern specialties on their menu, so order as per your palate and eat as much as you want to.
Location and Contact
3. The Complicated Pilgrim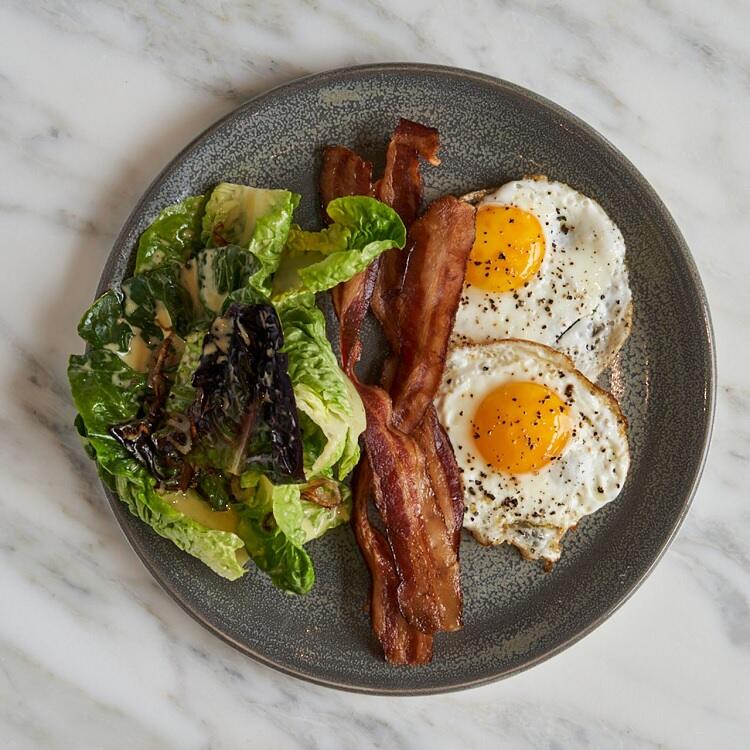 Why it's a must visit?
The quirky name of this place is the perfect way to describe this restaurant as well. The richness of the blue color and the serenity of the white come together at this place with comfortable seating, and minimalist chandeliers that make this place even more charming. 
It's one of those places where you must go at least once to bask in its gorgeous opulence, which would make you feel special. 
Chef's Choice
Not two or three, but this place would serve you a four course meal with pork loin, filet mignon, and salmon, with several side dishes, such as veggies, baby bok choy, etc. Their desserts are next level, and you can find options like pumpkin cheesecake, sundae, and lemon tart. 
You can even order beverages to complement your dishes and make them more flavorsome and delicious.
Location and Contact
4. Paulette's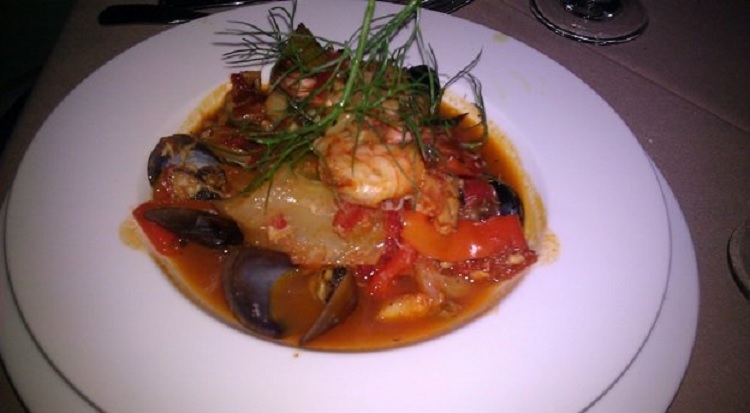 Why it's a must visit?
If you want a perfect homely, and comfortable vibe, then this is the place for you. Even though this place is an elegant fine dining restaurant, it offers a relaxed ambiance that doesn't make you feel intimidated by your surroundings. The carpeted floors, with the red and white color theme, make it old school but with a modern twist. 
During the day, the natural light falling in from the windows is the cherry on top because it makes your experience even more refreshing and pleasant. 
Chef's Choice
For Thanksgiving, a three course meal is what you'll have with scrumptious dishes, including lobster bisque, turkey, filet mignon, and all the dressings that come along with it. It'd be a true feast in every sense. 
No meal is complete without desserts, so how can you leave without having one? Try one of their pies, either pumpkin or pecan pie, or you could opt for their basic chocolate cake, which is everyone's favorite.
Location and Contact
Thanksgiving Dinner Restaurants Near Me
There are a lot of restaurants that are only serving dinner this holiday, so those who are more interested in going out at night for a warm and delicious meal can visit one of these restaurants mentioned below. But do reserve a table instead of hoping to walk in at the last minute. 
5. Hard Rock Cafe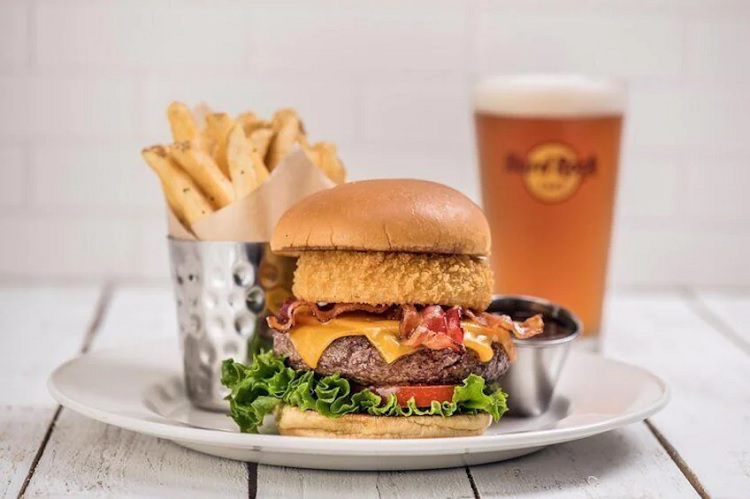 Why it's a must visit?
This restaurant pays homage to the city's music life since it has been referred to in several songs and has music legends of its own. It has memorabilia from local legends adorning the place and enhancing its rich history. 
The casual setting of the dining area also resembles that of a concert with bright lights, blue and red interior along with wooden furnishings. There's also a rock shop from where you can buy cool clothes or other items. 
Chef's Choice
Those who think that a perfect Thanksgiving dinner doesn't exist, then they haven't been to this place with roasted turkey, veggies, stuffing, mashed potatoes, gravy, and cranberry sauce. For desserts, their pumpkin pie is a classic dessert, and nothing can top that. 
You can also order beverages to pair them with your dishes and enhance their flavors. Hard Rock Cafe also offers a separate menu for kids because pleasing them is a task.
Location and Contact
6. Bounty on Broad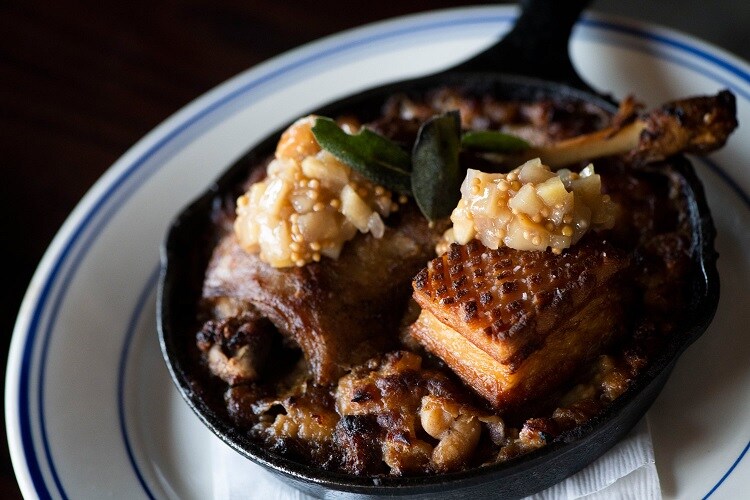 Why it's a must visit?
Bounty on Broad is located in a historic building and retains some of its properties, such as the brick walls that add an element of depth to the whole place. The charm of this restaurant is in its vibrant and comfortable ambiance, which makes it the perfect place for fun and celebrations. 
You can spend the much needed time with your loved ones while dining on American cuisine or pass the time while watching television placed near their bar. 
Chef's Choice
You can order anything from their regular menu, and each dish is gluten free, keeping in mind those with special diets, but they are full of bold flavors that you won't even notice the gluten's absence. Start with their delicious appetizers, like chicken wings, short ribs, and so on, and then move on to the entrees. Their ribeye steak is a must have for every meat lover. 
You can order as many side dishes as you want with your entrees, such as brussels sprouts, veggies, risotto, and a lot more. As for desserts, their honey tree cake and berries pie are quite mouth-watering. This restaurant also offers dinner delivery.
Location and Contact
7. Flight Restaurant and Wine Bar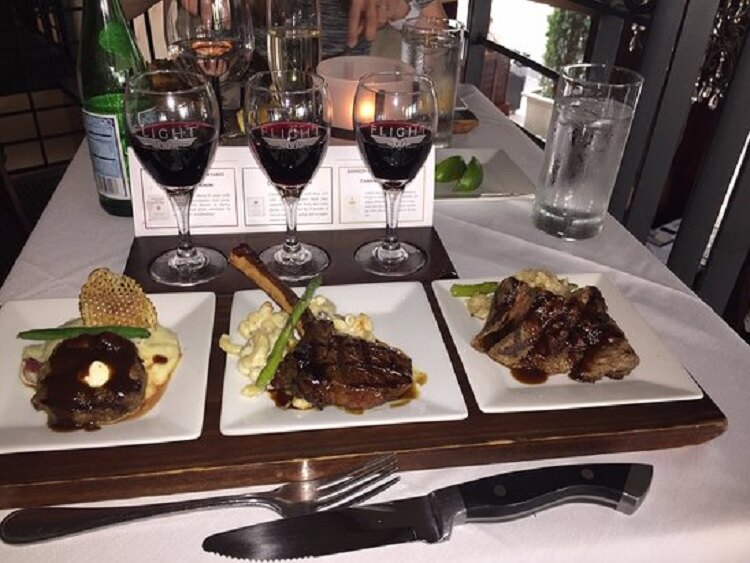 Why it's a must visit?
Now, this is a restaurant that you won't be able to forget once you visit it because it offers you multiple dining options, such as the main indoor dining is a place where the air is filled with sounds of chatter, hustle, and bustle, and laughter. You can also go for their outdoor dining on the balcony, which is a much more private and peaceful place overlooking the street. Their bar is also a space where you can wait for others or enjoy alone and have a quick bite. 
The dark interiors with dim lights offer an intimate ambiance, and the gorgeous huge chandelier in the middle is the focal point of the whole place. We suggest you reserve a table here before visiting. 
Chef's Choice
Their regular menu is at your disposal this Thanksgiving, and you can order anything you want, but we recommend you order their beef wellingtons, Wagyu ribeye, elk tenderloin, and lobster and crab benedict because these are some of their most talked about dishes. 
Their dessert requires a separate menu because of the wide variety, such as chocolate chip cookies, pecan cheesecake, bread pudding, or sorbet. To make your dining experience even more impressive, order one of their wines to go with your dishes, and you're all set. Unfortunately, they don't offer the take out service.
Location and Contact
Conclusion
So these seven Thanksgiving Restaurants Memphis are a must visit according to us because of their raging reviews. They tick all the boxes when it comes to selecting a restaurant to dine in, with excellent ambiance, delicious food, and a place to spend quality time with the ones you love.
So there's no point in thinking any longer; just choose one of these restaurants and go out for the best Thanksgiving you ever had.