13 Best Restaurants & Places in Munising, MI | 2023 (Top Eats!)
Munising is considered to be one of the most enjoyable spots to visit in Michigan, which exudes a sense of breathtaking botanical beauty.
This lovely place is lined with gorgeous forest covers, waterfalls, beaches, and lots of other natural beauty landmarks that have rectified its image as an ideal vacation spot.
It's a perfect city to escape from the hustle and bustle of city life and unwind by losing yourself to nature.
Because of its so many natural features, it remains open all year round for various sports activities ranging from trekking to biking, camping, and a lot more.
Its pictured rocks are considered to be one of the most famous landmarks here, and also call for a need to rejuvenate one's energy by going through some places to eat.
It becomes a priority to replenish one's energy after a hectic day of exploring and doing various sports activities, and due to that reason, we created this list of the best restaurants in Munising to help you through.
Let's take a look at them.
The Best Restaurants in Munising This Year
1. Tracey's at Roam Inn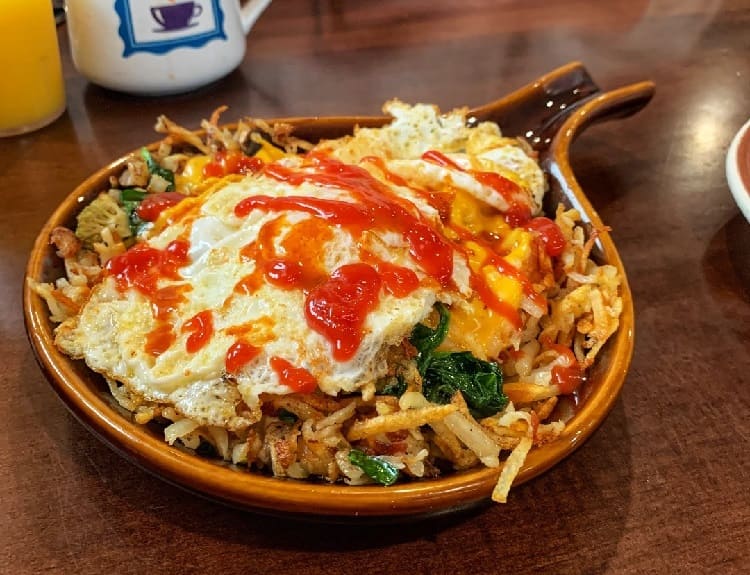 Why it's a must visit?
Tracy's restaurant is famous for its use of locally sourced ingredients in creating its artistic dishes with aesthetic presentation details and an enjoyable and fun atmosphere.
It was started in 2017 by two business giants who took the help of their friend Stephen Tracy to spearhead the restaurant's culinary creations.
Ever since its opening, it grew in its base of providing people with a unique dining experience in Munising, Michigan.
It offers people multiple hospitality services with various beverage and food entities existing in Munising, MI, and has a good image.
Chef's Choice
One of the best things one can order here with quality flavors is their American Wagyu plus cheese curds and chicken with hummus, which would make for a filling feast.
It has one of the best steaks of any other top restaurants in Munising, probably because it's prepared with locally sourced ingredients, and that's why it has such a tender texture.
Whereas in the dessert section, nothing could beat their mouthwatering cream brûlée, which has a divine flavor and leaves a sweet aftertaste.
Location and Contact
2. Driftwood Deli
Why it's a must visit?
The Driftwood Deli restaurant is a delightful eatery in Munising that remains a fantastic place for having a fascinating brunch along with various other exciting dining choices.
The restaurant delivers people dishes made with regional flavors and therefore is adored by the local people here, who consider it to be one of the top-rated restaurants in Munising.
It's a perfect place to satiate your every fast food craving, along with various other delicate dishes that come with light flavors.
Therefore, if you are wondering where to eat a light feast for both brunch and dinner, along with light choices, then this can be the perfect choice for you.
Chef's Choice
The restaurant adds magical flavors to its dishes with varieties like its pizza Panini sandwich, which is perfect for vegetarians as it comes with an option of both customizable pepperoni and not.
In the same way, their homemade chips with dipping sauces add a bit of extra touch to the feast and further brings out its flavors.
In the non-veg section, their chicken bacon Panini makes for an incredible delight as it comes with spinach, red onions, garlic, mozzarella cheese, muenster, aïoli, and aroma tomato.
Location and Contact
3. Earl E Byrds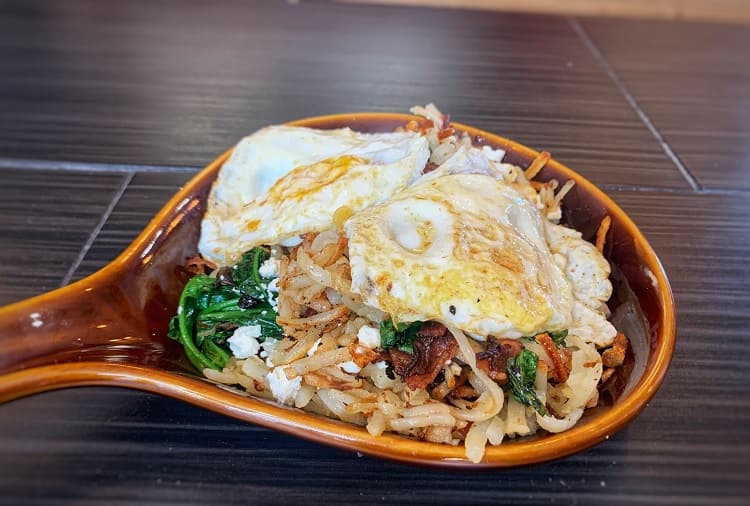 Why it's a must visit?
The Earl E Byrds restaurant is a newly opened American dining establishment in Munising, that has a casual plus trendy atmosphere and is perfect for simple hangouts with friends.
Everything here comes in exceptional choices, even though the options might be familiar, but manages to enamor all folks from different regions.
It has a really vibrant ambiance with quick and speedy service, along with an outdoor seating area, which makes for a perfect place to have big parties and enjoy.
Chef's Choice
The restaurant serves people a standard American breakfast, but does its job exceptionally well, with delicacies like its southern Apple waffles along with its most loved 'famous yooper bon'. 
Other fascinating choices here are their doughnuts and cinnamon rolls, which make for cute choices to go for if one has a sweet tooth.
Also, check out their beverage section, which highlights some great coffee varieties like espresso, cappuccino, Alfredo, and a lot more.
Location and Contact
4. Main Street Pizza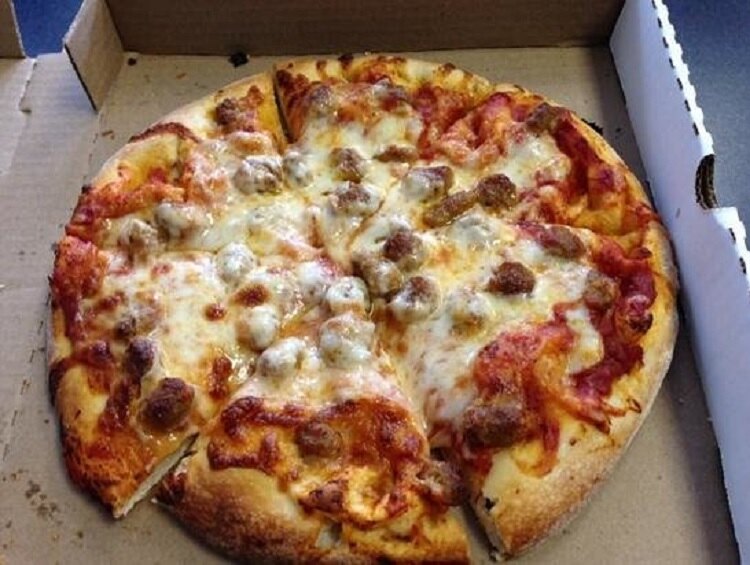 Why it's a must visit?
The Main Street Pizza restaurant serves people the most mouthwatering variety of pizzas, that comes in tons of flavors with delicious toppings.
Also, it comes in generous portions, which are neither too large nor too small, and goes exceptionally well with their battered beers.
Anyone who is a pizza lover will absolutely go crazy over this place, as the multiple varieties here leave everyone drooling.
Chef's Choice
When it comes to pizzas, the variety here is outstanding, especially with delicacies like their blueberry pizza which comes with the generous toppings of fig and ham along with lots of other items.
The pizza here comes with a thin and crispy crust with lots of toppings and outstanding cheese quality that is pretty mouth-melting.
Also, pairing those pizzas with their unique beers will further prove to be a wise choice as they enhance the flavor of the dish.
Location and Contact
5. Eh! Burger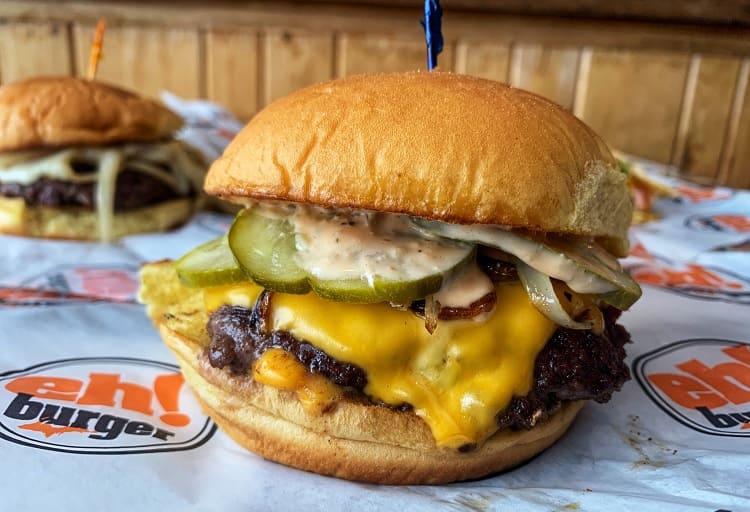 Why it's a must visit?
The Eh! Burger restaurant was started in 2018 and is a casual dining establishment missing, that serves people accommodating choices with gluten-free and vegetarian options.
It's one of the most famous restaurants for restrictive diets that deliver people a delectable variety of fast food with various healthier and allergy-free alternatives.
It's also a pretty fancy place and is great for romantic dates with your partner, to not only enjoy the ambience but also the gracious food as well.
Chef's Choice
The restaurant serves the best classic burgers in town along with other tasty varieties like their fries that cine thinly sliced and fried to perfection.
The classic burger here is also pretty good as it comes with lots of cheese and has a somewhat crispy flavor with a grilled bun, and feels amazing.
Other equally honorable mentions here are their superior lake whitefish, poutine fries, fish and chips, and fountain drinks, along with their canned beers.
Location and Contact
6. Falling Rock Cafe and Store
Why it's a must visit?
The Falling Rock Cafe and Store restaurant has an antique and chic atmosphere with various books lined up and is famously known for its specialty brewed coffee that is made by their very own great lakes coffee company.
The restaurant was started in 2003 and had a long-standing history of serving people decadent morning goodies with the café like atmosphere and a bookstore.
Its coffee is another reason why it's so famous, along with its overall adorable ambiance that continues to enamor both locals and tourists all along.
Chef's Choice
The breakfast choices here are the finest one can have in Munising, and it lives up to its hype with delicacies like its breakfast sandwich and burrito, along with coffee.
On the other hand, the prices are also reasonable here and do not ever leave its visitors disappointed with dishes like its avocado toast and sausage egg burrito, which comes with a red pepper slaw and egg.
One gets to enjoy every minute here with their incredible breakfast choices that are rejuvenating in every form, along with various artistic features like its bookstore, local art gallery, ice cream, and board games.
It would be okay to say that it's one of the many cool places to eat in Munising because of such exciting features.
Location and Contact
7. Foggy's Steakhouse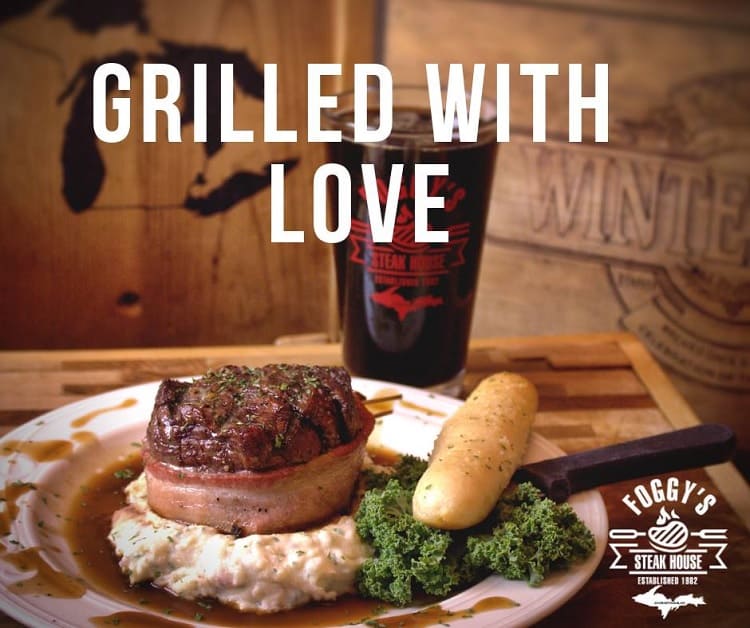 Why it's a must visit?
The Foggy's Steakhouse is one of the must-eat places in Munising when it comes to steakhouses, as the steak here is made with the highest quality and has a tender flavor.
The place has managed to earn a refuted image because of its hefty meals and its incredible non-veg variety, which leaves one with a satisfied smile.
The bartenders here are also quick on their feet and suggest people personalized drinks that pair exceptionally with their many incredible steaks and other dishes.
Chef's Choice
As one can expect from one of the most popular steakhouses in Munising, the steaks here are at the finest, with high-quality meat and spices.
Their cheesesteak is a pretty good choice for those who love both cheese and meat options, along with meatloaf and mashed potatoes.
Other than their steaks, the sandwiches here are also pretty good, with onion rings, Parmesan whitefish, salads, and other delicate eating items.
Location and Contact
8. Rollin'Smoke Barbecue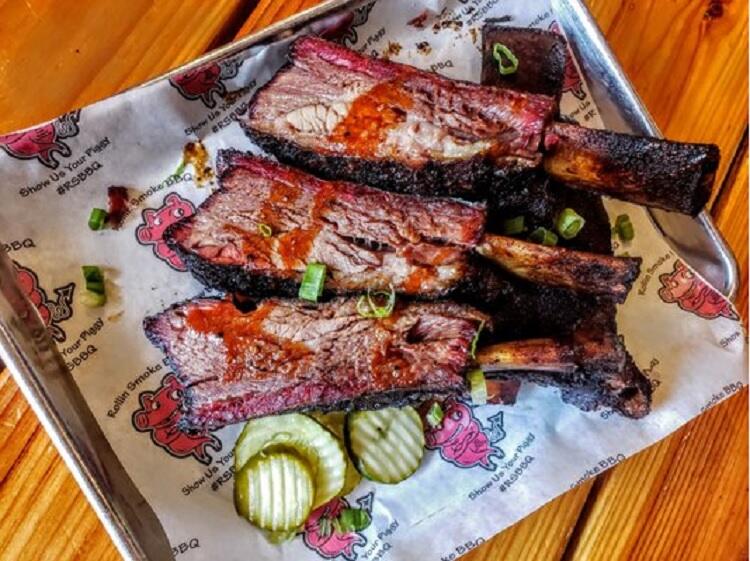 Why it's a must visit?
The Rollin'Smoke Barbecue is one of the best restaurants near me that has excelled in serving people aromatic dishes infused with smoky flavors and an overall enticing effect.
Every single BBQ dish here comes filled with exciting flavors and has a mouth-melting taste with a wonderful service to accommodate you.
Not only that, the restaurant has picnic tables as seating arrangements and has an amiable owner, who is very understanding of your needs, and makes sure that you get a pleasurable dining experience here.
Chef's Choice
The restaurant serves people tasty food options with comfort varieties like their bravo beef brisket sandwich, mac & cheese, coleslaw, baked beans, and potbelly.
Any cheese or meaty dish here comes in generous portions and carries a largely delicious flavor that is hard to forget.
Every non-veg dish here comes with flavorful, meaty textures and is prepared in a smooth manner containing charged edges, various dressings of vinegar, and other items and with a side dish of potato salad and other ones as well.
The brisket and sandwich selections here, along with tap beers, are pretty excellent and should definitely be tried without question.
Location and Contact
9. Miners Pasty Kitchen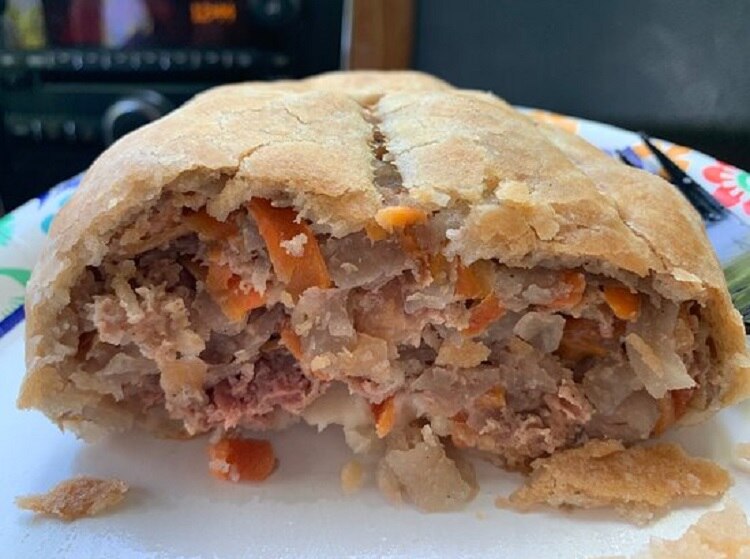 Why it's a must visit?
The Miners Pasty Kitchen restaurant is a paradise for anyone with a sweet tooth, as the fabulous baked goodies here leave everyone in awe. 
It has a 5-star rating, probably due to its cute and adorable atmosphere, along with an arrangement of picnic tables that is also close to the water and feels exquisite.
Because of its overall aesthetic atmosphere, it's a perfect place to come with your group of friends and is also considered to be one of the best family restaurants in Munising.
Chef's Choice
When it comes to its menu options, all of its dessert choices take the crown, especially its pastries and even the frozen ones, which are pretty delightful in flavor.
Everything baked here is incredible, like their cheeseburger pasty, which is a classic dish and comes with bursting sweet flavors. 
In the same way, their chocolate chip cookies are another super small bite sweet option that is perfect if one is coming here for a light morning meal.
Location and Contact
10. The Dogpatch Restaurant

Why it's a must visit?
The Dogpatch restaurant serves people comfort food options along with various decadent desserts that are also made with high-quality ingredients and are open for both lunch and dinner.
It's a perfect place to begin your morning on a sweet note and to have a bright beginning to your day, as the delightful delicacies here believe you are spellbound. 
It also has a history of operating for more than 15 years and ensures consistent quality in delivering people high-end dishes.
And the reason why it's one of the many great restaurants in Munising is probably cause it has built a rapport with its guests, who come here after a day of camping or trekking in Lakeshore.
Chef's Choice
The restaurant is famously known for its delicate food choices, which are made with the freshest variety and are sampled with gorgeous cocktails.
Also has a playful decor and gives people the tenderest steaks with outstanding dips and a side dish of free mashed potatoes.
Its breakfast buffet option here is also excellent for those who want to experiment with various delicacies at the same time.
Location and Contact
11. Brey's Fish Market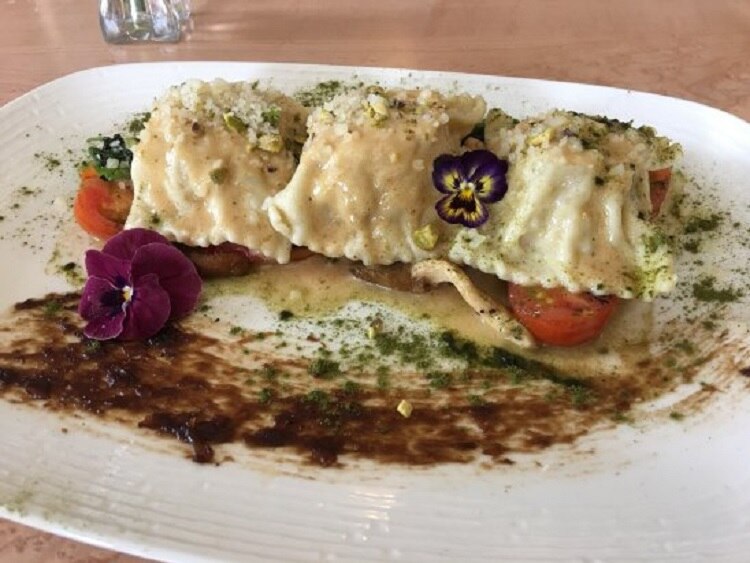 Why it's a must visit?
The Brey's Fish Market is considered to be one of the nicest fish markets in Munising, which offers people delectable food items at a cheap price.
It's one of the nicest places to eat in Munising if one is wondering where to eat tasty American comfort food near me with affordable prices.
It's a perfect place to try fresh goodies made from local ingredients in downtown Munising and serves people the newest variety of fish choices in the best way.
Chef's Choice
Everything here is moderately priced, especially with dishes like whitefish, which comes in the three-piece form, along with the lake trout, which is a filling option as it comes lightly battered and does not have a smooth taste.
Their coleslaw is also pretty good, along with a chunk of their fish and crispy fries, which add a bit of flavor to the meal.
Other than that, its location at the lake makes food a lot more enjoyable, with delicacies like chicken strips, fried fish baskets, superior lake trout, and a lot more.
Final Thoughts
Munising seems like a great city to forget about all your city problems and escape into a botanical space.
Its very creative and gorgeous dining establishments with fun places to eat have rendered this city an excellent place to have a relaxing vacation break.
The many exciting food choices in the culinary sector here have also made it a significant hit among culinary fanatics who are crazy about good food and want to try it in various fashions.
Also, the city demands a lot of energy because of its various high points featuring sports like hiking, tricking, stone climbing, and a lot more.
To keep up the energy levels, it's essential that one should keep themselves nourished almost all the time by finding some spots to eat.
That's why, to make things a little bit easier for you, we created this list of the best restaurants in Munising that have proven their excellence in the culinary sector.
We hope it has helped you in your goal of relaxing and indulging in a calming manner.