13 Best Restaurants Open for Thanksgiving Dinner Lexington, KY – 2023
As the leaves turn amber and the air grows crisp, the season of gratitude and family gatherings is upon us. Thanksgiving, a holiday steeped in tradition and abundant in delicious food, is an occasion that many look forward to all year long.
But let's be honest, not everyone has the time, energy, or culinary skills to whip up a full Thanksgiving dinner at home.
That's where the culinary landscape of Lexington, Kentucky, comes to the rescue. Famed for its rich history and horse country, Lexington also boasts a diverse array of dining options that are especially inviting during the Thanksgiving season.
Whether you're a local or just passing through, whether you're craving the quintessential turkey and stuffing or looking for something less traditional, the city offers something for everyone—from grandiose feasts to homey, comfort food.
In this ultimate dining guide, we've curated a list of must-visit restaurants, each promising a unique and memorable Thanksgiving experience.
Best restaurants in Lexington KY for Thanksgiving this year
1. Golden Corral Buffet & Grill
Why it is a must-visit
Imagine walking into a food wonderland where everyone finds something they love. That's Golden Corral for you. A place where families unite to fill their plates, and their hearts, in a comfy and casual setting.
Talk about choices! Over 150 yummy options await you. This place serves breakfast, lunch, and dinner and keeps the food coming. The turkey? A dream.
Not a turkey fan? Their hand-cut USDA Top Sirloin is a stunner. The pies and cakes? They'll make your grandma jealous.
They're one of the best places to eat in Lexington for a Thanksgiving dinner that's both rich in taste and light on your wallet.
Location and Contact
2. Cracker Barrel Old Country Store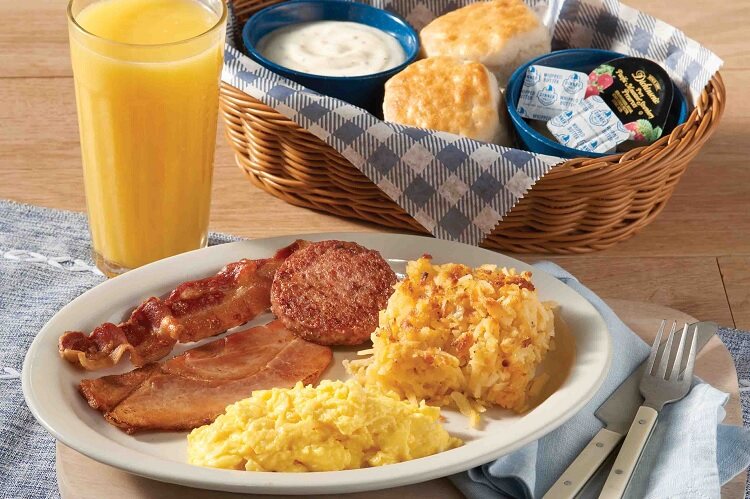 Why it is a must-visit
Step into Cracker Barrel, and you're stepping into an old Southern home, complete with rocking chairs and a warm welcome. It's like a comforting hug that says, "Hey y'all, come on in!"
What's cooking? Real-deal Southern comfort food. From the all-day breakfast starring buttermilk pancakes to dinner dishes like fried chicken and Chicken n' Dumplins, this place makes sure your tummy is as full as your heart.
What's more? You can even get the feast delivered to your doorstep if you fancy a cozy Thanksgiving meal at home.
Location and Contact
3. Malone's Palomar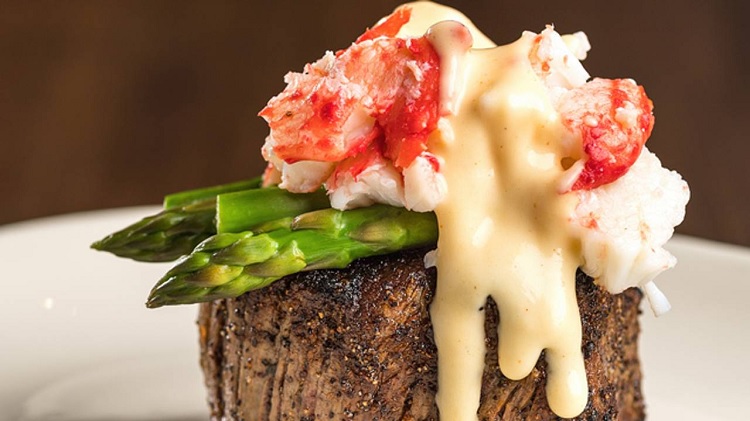 Why it is a must-visit
If you want to dine like Lexington royalty, Malone's Palomar is where you should head. The place oozes class without feeling stuffy, making it great for either a family get-together or a fancy work lunch.
Now, let's talk turkey and more. Malone's is famous for its top-notch USDA Prime Beef. But it's not just a meat-lovers paradise.
They also serve rolled-to-order fresh sushi from their Aqua Sushi bar. So whether you're into traditional Thanksgiving fare or looking to mix it up, this place has got you covered.
Plus, they offer takeout and delivery options, so you can bring the feast home if you prefer.
Location and Contact
4. Jeff Ruby's Steakhouse – Lexington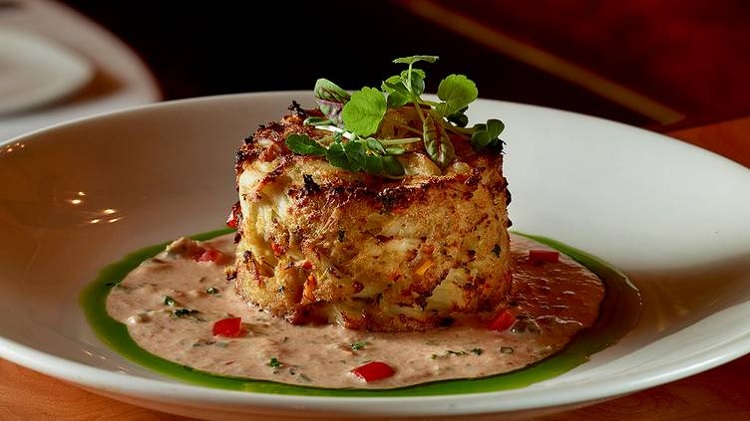 Why it is a must-visit
Imagine a dining room that's both luxurious and lively, where the atmosphere feels like a special event. That's Jeff Ruby's Steakhouse for you. Whether it's the impeccable service or the live entertainment, you'll feel like a VIP.
If you're after an all-star steak this Thanksgiving, look no further. Their U.S.D.A. Prime Steaks is a showstopper.
They even have seafood and sushi for those who prefer something from the ocean. This place is so top-notch it's earned awards and acclaim from everyone from celebrities to top publications.
Location and Contact
5. Tony's of Lexington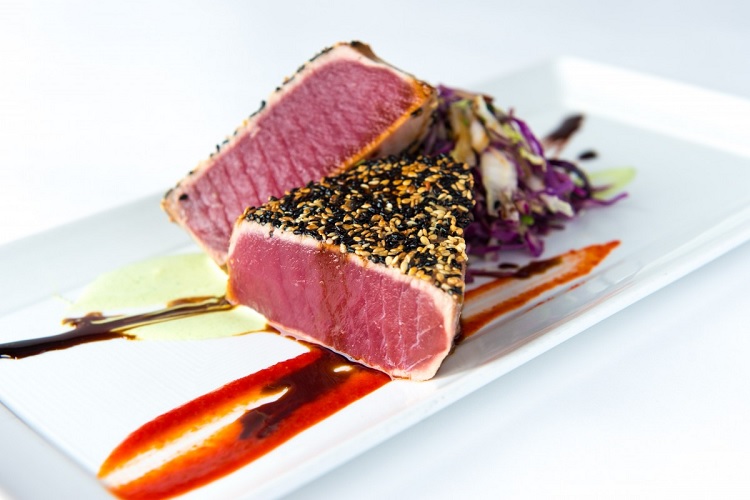 Why it is a must-visit
Tony's gives you that cozy, intimate feel, making it perfect for a memorable Thanksgiving meal. Whether you're on a romantic date or with family, the vibe is warm and welcoming.
Ready for a feast? Tony's serves up big, hearty portions that don't skimp on flavor. Their hand-cut steaks are legendary, and the seafood? Simply scrumptious.
What sets them apart is their focus on fresh, local, and organic ingredients. It's the kind of meal that will make you extra thankful this holiday season.
Location and Contact
6. Ted's Montana Grill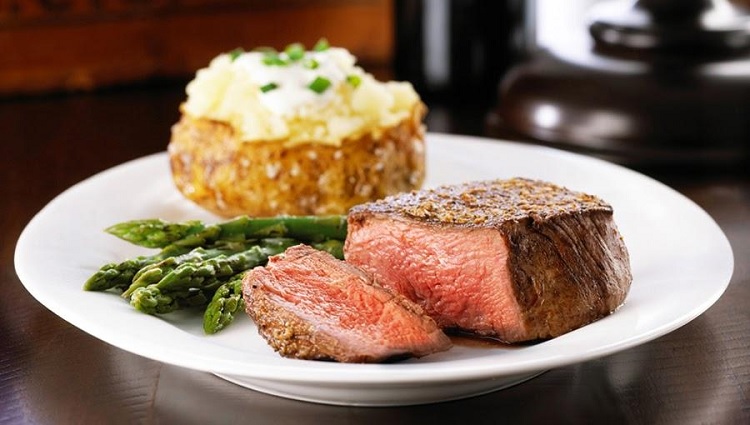 Why it is a must-visit
Ted's Montana Grill is like a cozy mountain lodge, where you can almost feel the fireplace warmth as you walk in. It's a comfortable place that's big on genuine hospitality.
With a whopping 20 gourmet burgers, fresh seafood, and hand-cut steaks, this place is a foodie's dream.
And if you're leaning towards a less traditional but equally mouthwatering Thanksgiving dinner, Ted's will make sure you leave thankful and stuff.
Location and Contact
7. Merrick Inn Restaurant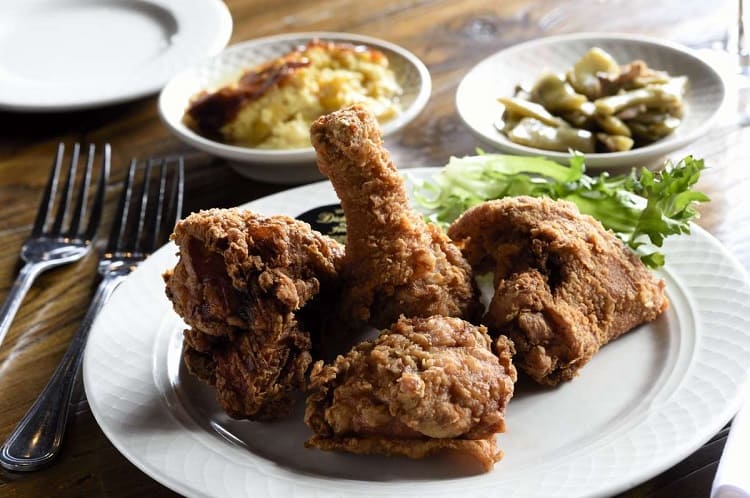 Why it is a must-visit
For those looking for a dining experience that feels more like a tradition, Merrick Inn is the spot. The restaurant has been serving the Lexington area for over 40 years, and when you step in, you feel a sense of timeless Southern charm.
Their Southern fare includes fresh seasoned veggies and homemade bread that pairs well with their huge bourbon bar selection.
Now they even serve brunch on weekends. This Thanksgiving, if you're looking for a taste of true Southern comfort, you know where to go.
Location and Contact
8. Saul Good Restaurant & Pub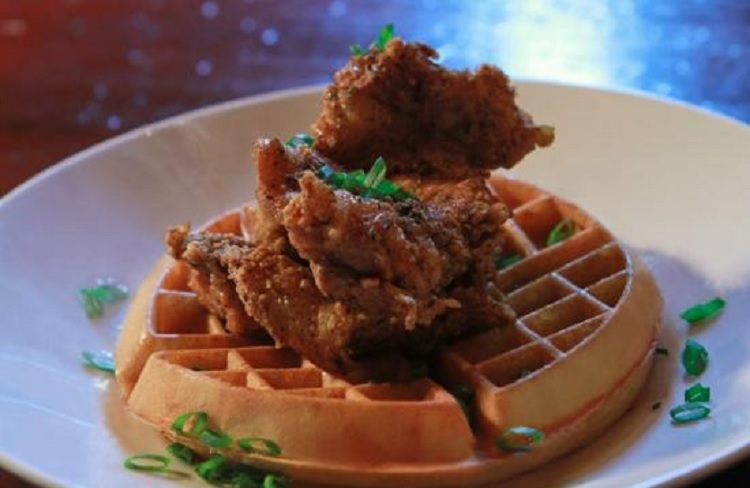 Why it is a must-visit
Saul Good is a hometown favorite that feels like a big, warm hug. With its casual and eclectic vibe, it's a top choice for a laid-back Thanksgiving celebration.
Specializing in homemade pizza, crafty burgers, and desserts that'll have you saying "Oh my pie!", this spot makes for a non-traditional but scrumptious Thanksgiving.
And for the adults? Their bar is stocked with local drafts and handcrafted cocktails.
Location and Contact
9. Texas de Brazil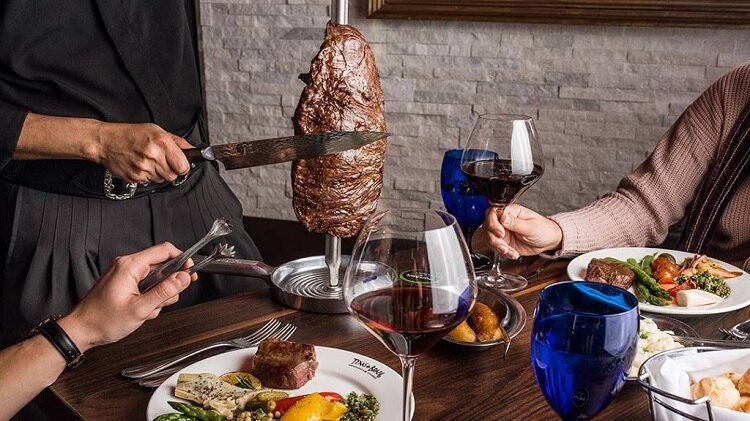 Why it is a must-visit
Texas de Brazil has the wow factor. The place is elegant and buzzing with the lively spirit of a Brazilian steakhouse.
Looking for a Thanksgiving feast that's a bit on the wild side? Here, you can savor endless helpings of flame-grilled meats—from beef and lamb to pork and chicken. And don't forget their extravagant salad area, where the freshness shines.
Location and Contact
10. Frank & Dino's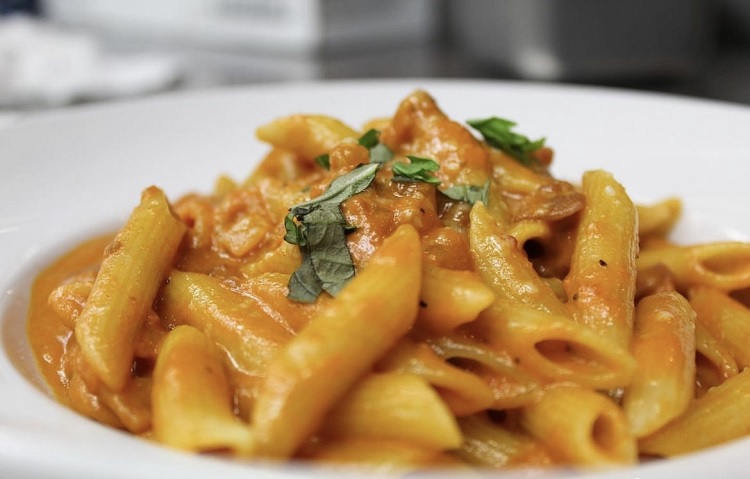 Why it is a must-visit
Frank & Dino's offers an intimate and chic atmosphere, transporting you straight to a classy Southern Italian café.
This place serves up dishes as stylish as they are delicious. Prepared by chef Peter Masiello, the recipes here are crafted with skill and fresh ingredients. It's not your typical Thanksgiving menu, but it's a feast you won't forget.
Location and Contact
11. Bear & The Butcher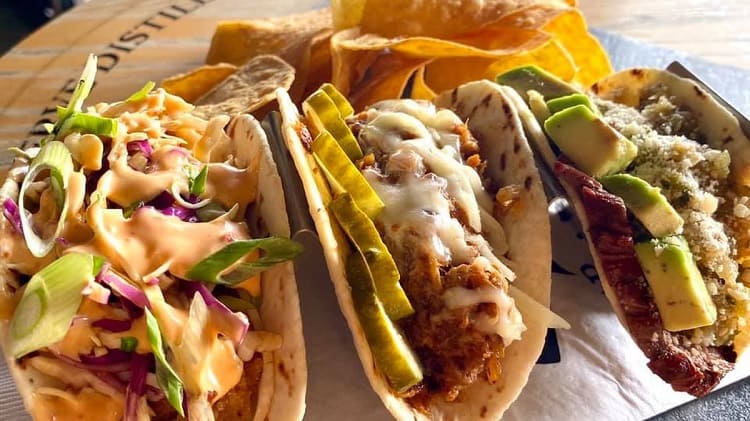 Why it is a must-visit
Nestled in the heart of the Chevy Chase neighborhood, this casual contemporary restaurant gives you the feel of dining in a modern, farm-chic setting.
With a focus on farm-to-table meats, house-made sausages, and inventive entrées, this place offers a unique twist on Thanksgiving dinner. Their brunch options for the weekend make them a versatile choice for holiday dining.
Location and Contact
12. J. Alexander's Restaurant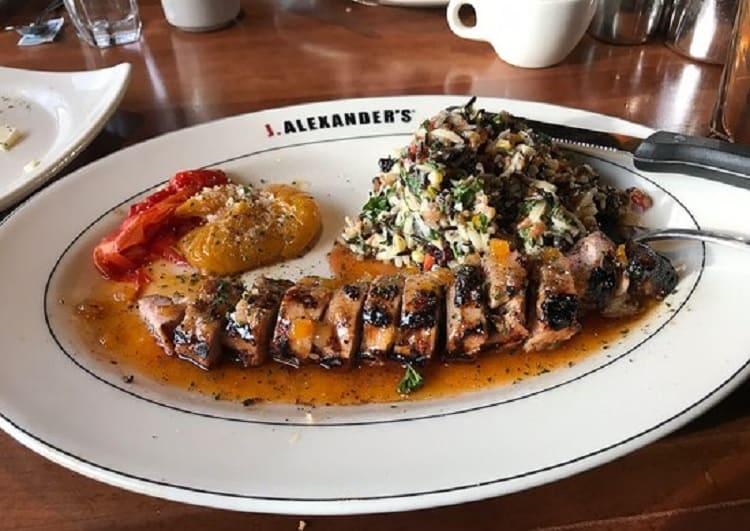 Why it is a must-visit
J. Alexander's offers an upscale yet inviting atmosphere, making it a great spot for those who want a Thanksgiving dinner that's a cut above. The modern American vibe sets the stage for a delightful holiday celebration.
If you're on the hunt for classic American dishes that are cooked to perfection, look no further. Known for its wood-fired cuisine, J. Alexander's menu boasts prime rib, steaks, fresh seafood, and more.
This place is all about elevating your dining experience, making it a top pick for a special Thanksgiving meal.
Location and Contact
13. Rafferty's Restaurant & Bar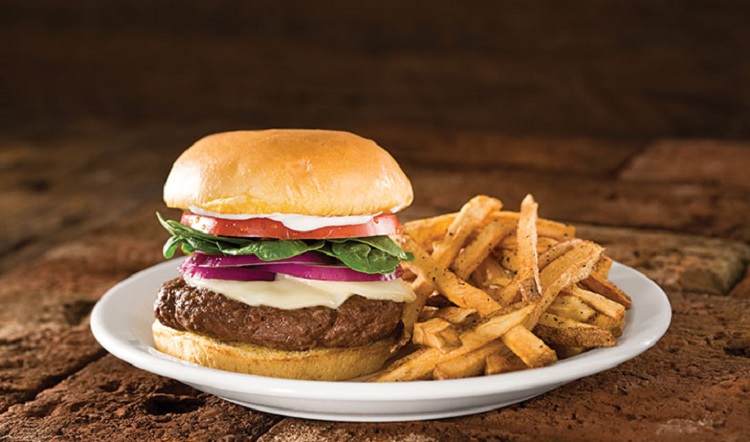 Why it is a must-visit
Since 1981, Rafferty's Restaurant & Bar has been a cornerstone of Lexington's dining scene, offering a consistency and tradition that's hard to find these days.
When you step into Rafferty's, you're not just entering a restaurant; you're becoming part of a community where the atmosphere is casual and inviting, making it an ideal locale for Thanksgiving celebrations with friends and family.
If you're after heartwarming classics, Rafferty's delivers. From their hickory-grilled steaks to their hand-cut fries, every dish speaks to their commitment to quality.
Of course, no visit would be complete without trying their famous potato soup or the "Brookie" dessert, a delightful treat that combines the best of a cookie and a brownie.
For families, the kids' menu offers easy options, and if you're celebrating Thanksgiving with a large gathering, their catering service can bring Rafferty's right to your home.
Location and Contact
Conclusion
As we come to the end of our Thanksgiving dining guide, it's hard not to feel the excitement that comes with this beloved holiday.
In a world that often moves too fast, Thanksgiving offers us a moment to pause, to gather around a table filled with delicious food, and most importantly, to be thankful for the love and camaraderie that surround us.
Each restaurant on this list isn't just a place to eat; it's a venue for creating cherished memories, for enjoying the company of loved ones, and for giving thanks for the simple yet profound joy of a good meal.
So whether you opt for the gourmet elegance of Jeff Ruby's Steakhouse or the comforting atmosphere of Cracker Barrel, remember that Thanksgiving is about more than just food—it's about gratitude, and there's plenty of that to go around in Lexington, KY. From our table to yours, Happy Thanksgiving.